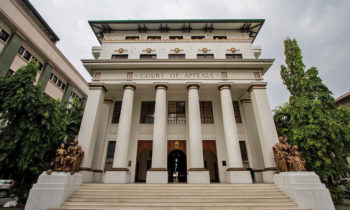 A Manila court on Friday allowed communist leaders Benito and Wilma Tiamzon to post bail and join in the resumption of formal peace negotiations with the government in Oslo, Norway while on trial for a multiple murder case.
Rebel leader Adelberto Silva was also given temporary freedom following a hearing conducted by Judge Thelma Bunyi-Medina of the Manila Regional Trial Court branch 32, according to the rebels' lawyer Edre Olalia.
The court has set P100,000 bail for their release from detention on charges linking them to the mass grave in Leyte containing suspected victims of communist rebel purge in the 1980s.
Medina also gave travel clearances to former Bayan Muna Rep. Satur Ocampo, Randall Echanis and Rafael Baylosis, who appeared before the court earlier in the day after missing his arraignment in July last year.
The Tiamzons, however, could not walk out of detention yet because the courts handling their other cases have yet to approve their motion for bail.
They are also facing charges of kidnapping with serious illegal detention at the Quezon City Regional Trial Court branch 216, murder and frustrated murder in Laoang, Northern Samar and illegal possession of explosives in Toledo City, Cebu.
"We're still waiting for feedback from these courts," Olalia said.
The Tiamzons and Silva are considered consultants by the National Democratic Front, the political arm of the Communist Party of the Philippines, which will resume talks with the government on August 22. — (RSJ, GMA News)