A Lithuanian woman might be among the 10 missing people following a landslide in Norway, according to the Lithuanian Foreign Ministry.
"The Lithuanian embassy in Norway has asked the Ost region police for official confirmation about the possibly missing [Lithuanian] citizen," Vytautė Šmaižytė, a spokeswoman of the Lithuanian Foreign Ministry, told LRT.lt. "Local officers say they haven't lost hope that the missing persons will be found."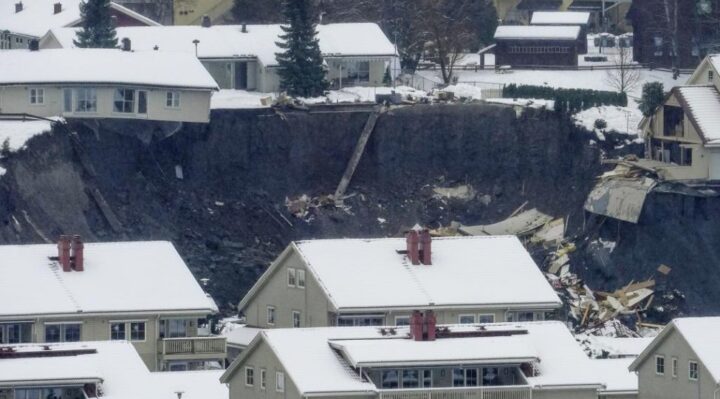 Norwegian media have reported that Rasa Lasinskienė, a Lithuanian citizen, may be among the missing people. She was walking a dog when the landslide happened, the daughter and son of Lasinskienė told Aftenposten Media.
A landslide hit Ask, a village northeast of Oslo, on Wednesday. Some 14 homes were destroyed, injuring at least 10 people and forcing 500 to be evacuated, according to Media.