Bjørnar Skjæran, now a full-time Labour politician, replaces the Conservative Odd Emil Ingebrigtsen who has held the post for almost two years.
Ingebrigtsen has impressed during his relatively short tenure, although he was not afraid to take controversial decisions such as extending the "traffic light scheme" – which sets limits on new development of fish farms on an area basis – and getting tough on salmon escapes.
Skjæran had been widely tipped for the job. His appointment was announced as the country's new Labour-Centre party coalition formally took over from Erna Solberg's Conservative government at a ceremony in the Storting, Norway's parliament.
Labour leader Jonas Gahr Støre, who is now Prime Minister, has finally formed a left-leaning administration, five weeks on from Norway's general election.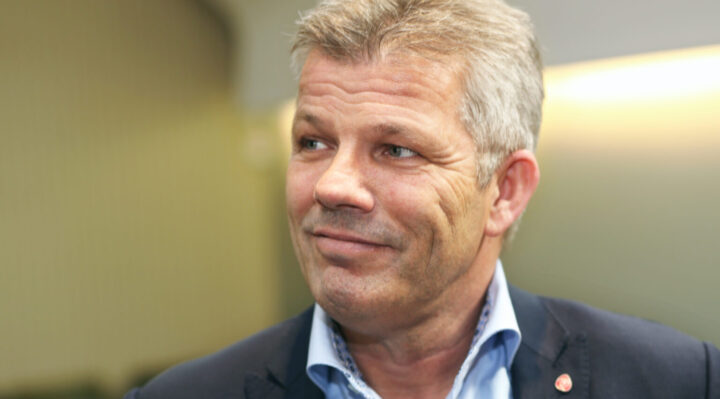 The new government is expected to broadly follow the previous administration's approach to aquaculture although the industry is likely to face higher taxes and tougher environmental regulations.
Bjørnar Skjæran has a business background and went into farming in 1986 when he bought a herd of dairy cattle. He later launched his own transport business, but has been a full time politician since 2011 and one of two deputy Labour leaders for the past two years.
He said he looked forward to taking on the challenges that lay ahead, adding that fishing and aquaculture provided great opportunities and prosperity as well as year-round job opportunities for Norway's coastal communities.
"We will provide the resources to create greater value and more full time jobs as well as lead the effort to stop plastic pollution in the sea," he pledged.
Another businessman, Jan Christian Vestre (also Labour) is the new Minister of Trade and Industry, a department which also makes important decisions on fishing and aquaculture.