The world's best energy brands were announced last night in Reykjavík as part of the CHARGE Energy Branding conference – the only event in the world dedicated to brand building and communications for the energy space.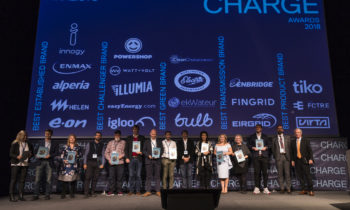 Best Established Brand: EON
Best Challenger Brand: Powershop
Best Green Brand: Ekwateur
Best Transmission brand: Fingrid
Best Product Brand: Virta
Each brand won their respected category after being shortlisted by an international panel of professionals working in and around the energy sector. The winners in the retail categories were the brands with the best-combined score from a customer research as well as a score from the panel. Winners of Transmission and Product categories were chosen by the panel.
What the panel had to say about the winners
EON: "A Bold Energy Giant – massive investments into business transformation. Seem to be living the brand/business/technology transformation happily and successfully, both inside the organisation and outside communicating and launching new products/services."
Powershop: "An innovative, disruptive and incredibly well-executed brand. The brand is highly engaging, innovative and is very cohesive as a challenger brand. The brand is very clever and transcends electricity as a low involvement commodity into a highly engaged consumer brand."
Ekwateur: "… built a very sensitive customer care strategy. Community management, testimonials, communication tools are important parts of the global company strategy. Their segmentation is very precise and well executed"
Fingrid: "Very good brand, with good core messages, innovation and customer-centric, a national monopoly with exceptional consumer focus and outward vision.  Logo and signature are clean and smart. "
Virta: "Brand has a very clear direction and a strong presence in a way that is accessible to consumers while giving a strong sense of reliability and trustworthiness. A clear effort made to communicate with consumers is a carefree way that develops high engagement and great user experiences. "
Dr. Fridrik Larsen, founder of CHARGE Energy Branding: "It was an even competition this year with strong cases from the finalists. But the winners delivered excellent case studies and there were some strong indications of the excellence of the finalists when we reviewed the customer surveys for the retail energy categories in the EBBI benchmarking tool. It's great to see that the energy space is fully aware of the benefits of branding and the finalists and especially the winners set the bar for the rest of the industry."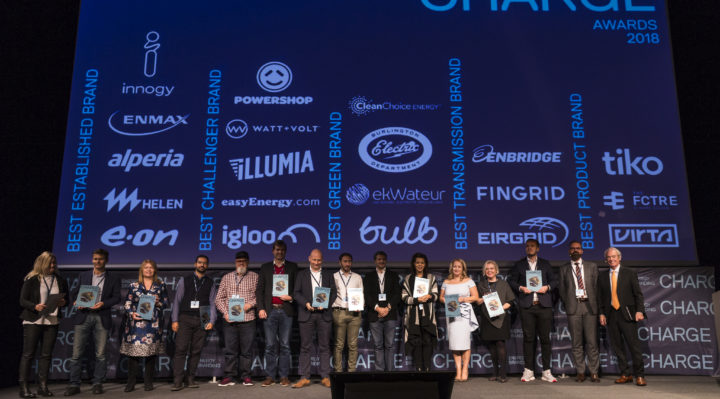 About the Charge Energy Branding Conference
The annual CHARGE Energy Branding Conference is the world's first knowledge and networking platform on energy branding. As an international event strategically located between North America and Europe, CHARGE aims at leading the global conversation on communications in the energy and utilities sectors while drawing attention to issues of sustainability, innovation, and the consumer-centric experience. The conference is a hub for decision-making, networking and researching about energy branding as an emerging field.