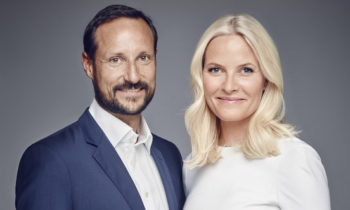 Crown Prince Haakon of Norway and his wife will visit Estonia in April this year, the Norwegian royal court announced on Wednesday. Haakon and Crown Princess Mette-Marit are visiting the Baltic states on the occasion of their 100th anniversaries.
The couple will begin their visit of the Baltic states in Latvia on Apr. 23, move on to Lithuania on Apr. 24, and visit Estonia on Apr. 25 and 26.
The visit of the crown prince will mark the anniversary of the independence of the Baltic states and the importance of those countries for Norway as allies and partners, the Royal House of Norway said.
Bilateral cooperation with the Baltic states covers a wide range of areas within the framework of the European Union and the European Economic Area as well as working towards the future integration of the Nordic-Baltic region and security policy through NATO.
Norwegian businesses have significant holdings and investment in the Baltic states and a well-established presence in all three countries.
King Harald V of Norway and Queen Sonja visited Estonia in August 1998. President Arnold Rüütel visited Norway in April 2002, and President Toomas Hendrik Ilves again in September 2014.
Crown Prince Haakon is the heir to the throne of Norway. He was crowned in 1991 following the death of King Olav V and his father's accession to the throne as Harald V. He married his wife Mette-Marit in 2001.
(news.err)