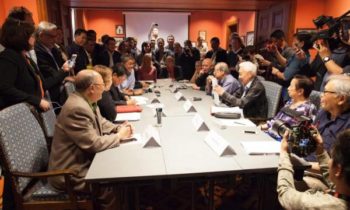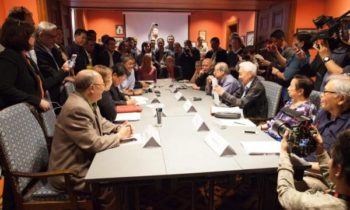 The Philippines government and communist rebels agreed to an indefinite cease-fire to end five decades of conflict in Asia's longest-running insurgency.
The unilateral cease-fire came after peace talks in Oslo between the government and the National Democratic Front and is being hailed as a breakthrough in the peace process.
"In the course of a few days, the parties in the Philippine peace process have reached agreement on issues that have blocked progress for many years," said Norwegian Foreign Minister Borge Brende, whose country is overseeing the process.
Brende said a peace panel made up of representatives from the government and the party will meet in the coming months to shore up plans. He said the "intentions behind the declaration, combined with the constructive negotiation climate, will form the basis for further peace talks." The panel agreed to meet again in Oslo Oct. 8 through Oct. 12.
This is the first time both parties have come together to jointly agree on peace talks. Part of the agreement includes issuing amnesty for hundreds of NDF political prisoners.
(UPI)