The higher education sector in Norway, like other countries, has faced serious challenges due to the Covid19 pandemic. How have institutions responded, and what has been the impact? This story shares an example from a program in Bergen. During summer 2020, Høgskolen på Vestlandet (Western Norway University of Applied Sciences) offered the new course Non-Western Educational Philosophy and Policy within its education PhD program. Up to that point, courses in the program had always been taught face-to-face, but due to the Coronavirus, all course activities were facilitated through online learning. Fitting its international theme, the course was also taught in English.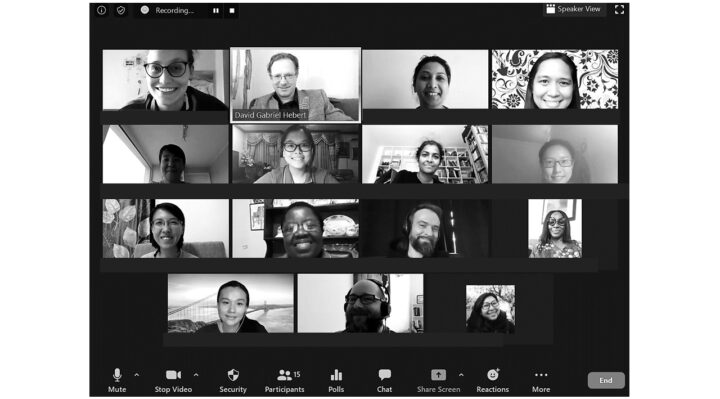 Education doctoral students from many countries participated (along with Norwegian students) in the online course: China, Japan, Philippines, Indonesia, Myanmar, Canada, Guyana, South Africa, Nigeria, Poland, the UK, Luxembourg, and Denmark. This even included doctoral candidates from the world's most highly ranked faculties of education, with multiple students from both University College London (UK) and Education University of Hong Kong (China). According to the PhD program manager, this was "the first time" to have so much interest in an elective course of this kind. Typically, a 7-student minimum is needed for these elective courses, but more than 20 students were admitted.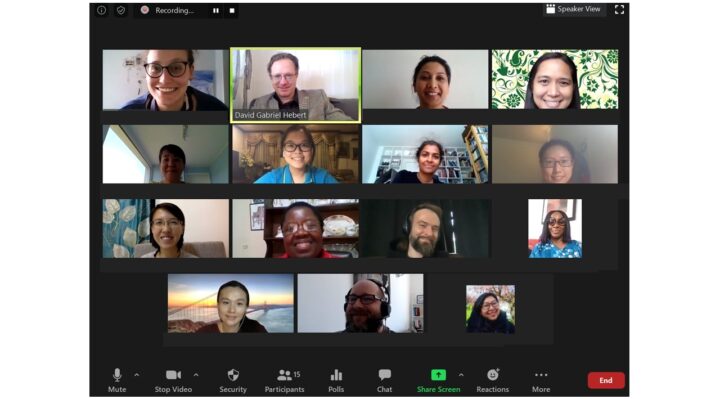 The course offered a survey of intellectual traditions and sociocultural practices that shape school education outside of Europe, in the continents of Asia, Africa, Oceania, and the Americas. In the context of increasing calls for internationalization, and the "decolonizing universities" movement impacting higher education worldwide, there is much demand for an innovative course on this topic. It included philosophical writings on education from Chinese philosophers (Confucius and Mencius), Islamic Golden Age philosophers who deeply impacted Europe in Medieval times (Ibn Khaldun, al-Farabi, Ibn Sina, Ibn Rushd), Indian educational thinkers (Rabrindranath Tagore and Mahatma Ghandi), African philosophers (Zera Yacob and Yosef Waghid), and the education-related thought of several postcolonialist scholars (Edward Said, Frantz Fanon, and Paolo Freire).
Very high teaching evaluations and an overall high quality of final papers were among the notable outcomes from this course, and participants are now collaboratively developing a book manuscript based on the course theme and its final papers.
Below are examples of student comments:
"The course was fantastic. It was thoughtfully curated and delivered and I really appreciated the diversity of learning experiences that was offered. 10 out of 10."
"Very good course. It was really insightful and met all my expectations."
"This class was really well organized with the rich content under the various learning ways, for example, main lecture, group discussions, guest speakers' lectures and reflection periods…This is really an excellent course to take!!"
"Very good, well structured, interesting, informative, diverse, Inclusive approach"
"Great. The course is well designed. The learning experience is wonderful."
"Excellent, very informative and provided different views for philosophers I had not heard of before. An eye opening experience which has added to my critical lens."
"This course was very invigorating and inspiring. I was able to learn about philosophers I was previously unaware of and was able to broaden my knowledge regarding various educational philosophies around the world."
The course manager was Professor David Hebert, who has extensive international experience, having lectured for 85 institutions worldwide. A US citizen, during his time in Norway he has published 7 books, most of which take an international-comparative approach to topics in education and music. He has published chapters on online learning for such resources as the Oxford Handbook of Social Media and Music Learning, and the Oxford Handbook of Music Education. Other lecturers included professors Tamsin Meaney (math education) and Erlend Eidsvik (geography), who shared their expertise on New Zealand and South Africa, respectively.
While the Coronavirus has raised many complex issues, the decision to offer online education as a response has generated some new opportunities for international cooperation. We may be hopeful that some of these developments will turn out to be positive in the long-term, and can only assume other courses may attain similar outcomes that exceed expectations despite the unprecedented challenges of the pandemic.