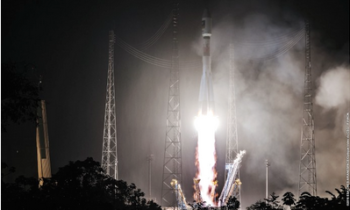 Plans are underway for the US and its military as well as Norway to seek to have access to the PRS signal from the Galileo constellation.
Now that the latest two satellites, Danielé and Alizée have been launched to join the Galileo satellite constellation family, word has it that the US and US military and Norway have asked to have access to its secure PRS signal.
The European Commission will probably give their permission to open negotiations on the use by these two nations of the secure PRS signal on June 7. Once that has occurred, the commission will open its own negotiations with US and Norwegian authorities to discuss terms of access to PRS.
At a Galileo meeting this month, those in attendance shared that Galileo's owners were uncomfortable that the largest user of the PRS signal would be the European national military forces. Yet, thus far the Galileo's Commercial Service is planned in the future and will not be a part of the services that are to be offered this year, and furthermore, the technical services have yet to be defined.
Work is underway on the software upgrades for the 30 satellites, while the launches of the remaining 12 satellites are planned with four satellites launched each time. The next upcoming launch is scheduled for November 17 and the remaining two launches fall onto the the 2017 and 2018 calendar. With 24 satellites, the Galileo Constellation is considered fully operational, but the European officials want to launch 30 satellites to provide sufficient in-orbit backup.