UN representatives from the UAE, Norway and Saudi Arabia have briefed the UN Security Council on the preliminary findings on their investigation into attacks on four tankers at Fujairah last month, suggesting an unnamed "state actor" was probably responsible.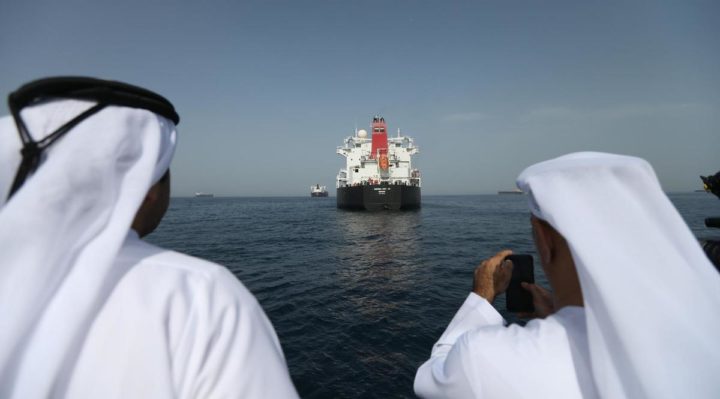 Four tankers — two of them Saudi owned, one UAE flagged and the other Norwegian flagged — were attacked in waters near the Middle Eastern hub of Fujairah on May 12. The Saudi press agency had reported "significant damage" to both Saudi vessels, while ship operator Thome Group has said its Norwegian-flagged vessel sustained hull damage.
In a joint statement late Thursday after the Security Council briefing, the governments of the UAE, Norway and Saudi Arabia said it was highly likely that trained divers from fast boats placed limpet mines on the tankers. The mines were likely to have been detonated by timer, all within less than an hour, according to the statement.
There are "strong indications that the four attacks were part of a sophisticated and coordinated operation carried out by an actor with significant operational capacity, most likely a state actor," the governments said. "The attacks endangered international commercial navigation and the security of global energy supplies, and threatened international peace and security."
The attacks were designed "to incapacitate the ships without sinking them or detonating their cargoes," according to the statement.
The governments did not specify a particular state as being behind the attacks.
On 28 May US National Security Adviser John Bolton said naval mines "almost certainly from Iran" were used in the attacks, according to press reports. A spokesman for the Iranian Foreign Ministry called that a "ludicrous claim", according to the Fars news agency.