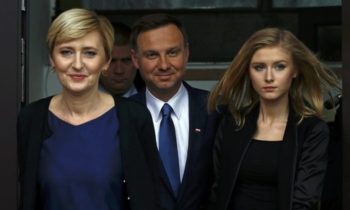 The four-day trip begins with a welcoming ceremony hosted by King Harald and his wife, Queen Sonja in the Norwegian capital on Sunday morning.
The president's agenda includes talks with Prime Minister Erna Solberg and military officials at the Operational Command Headquarters in Reitan. Poland's top official is set to discuss bilateral relations and address the military dimension of preparations ahead of the NATO summit in Warsaw, scheduled to begin on 8 June.
The key goal of the Duda's visit is to underscore the importance of Poland's relations with Scandinavia, Presidential Minister Krzysztof Szczerski told to poland news agency .
"We want Scandinavian countries to be a key partner for Poland, after Central and Eastern Europe," Szczerski said. Northern Europe is a region, which "has been somewhat marginalised by Warsaw for many years" and one which" Poland is now looking to establish strategic ties with," and one which has been he added.
(aba)