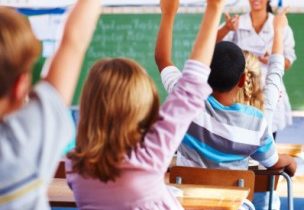 This fall, Oslo may get its first Islamic primary school. The Association Mothers for Muslim Primary School has fought for several years to have their application approved to open up a school with up to 200 students. The association's proposal has been rejected several times, but now the Directorate of Education has approved the application, and the new school may be accepting students already this fall.The association states in its application that the children will receive an education based on Islamic values. They will also have a separate subject on religion, as well as Arabic. The purpose of the new curriculum will also be to give an education that aims to ensure successful integration into the Norwegian society.
The Oslo City Council, however, is skeptical towards the new school. The council points to another Islamic school, Urtehagen, which only remained open from 2001 to 2004. The controversial school was eventually shut down by the County Governor as a result of several complaints and unrest.
"In principle we support new private schools, but it is important to us that they are serious and able to secure a good education for the children," says school council Anniken Hauglie (Høyre/The Conservative Party).
She thinks that the school has a lot to prove, and asks that it will be monitored closely. Many of the same people who were involved in the opening of the other Islamic school project, Urtehagen, are also involved in this initiative. At the same time, she trusts the Directorate's decision.
"As far as we can tell, this is the same application as last time, but with changes to the board. We are unsure if this is good enough, but we assume that the Directorate has processed the application thoroughly, and that they feel confident that the same thing won't happen again," Hauglie says.
(Aftenposten/norwaypost)