In accordance with the decision of the City Council of Oslo to suspend all activities in the Municipality of Oslo, including the religious services, for the next three weeks due to the COVID-19 outbreak from November 10, 2020, the Church Council of the Metropolitan Church of the Annunciation of the Virgin Mary in Oslo decided, in consultation with Metropolitan Cleopas, that the religious services will be suspended until the end of November.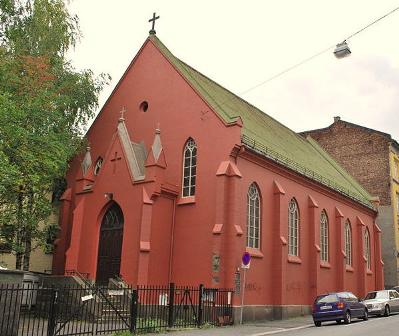 The Divine Liturgy will be performed tomorrow, Monday, November 9, 2020, from 9.00 to 11.00.
It will be announced when indoor gatherings and religious services will be allowed to resume.
In the announcement, the church council expressed the hope that the ordeal will pass quickly.