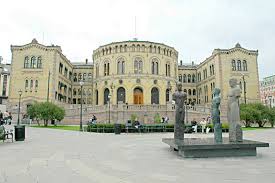 Ron Pundak, an architect of the 1993 Oslo agreement between Israel and the PLO, died at home of cancer Friday, aged 59, Israeli daily Haaretz reported. In the early 1990s, with the approval of then foreign minister Shimon Peres, Pundak and fellow Israeli academic Yair Hirschfeld forged a secret channel of communications with the PLO in Norway, at a time when such links were illegal for Israelis. "The secret channel, nicknamed 'the academic talks,' which took place in an Oslo research center with the approval of Norway's government, eventually led to the Oslo peace process," wrote Haaretz.Coincidentally, Tel Aviv-born Pundak worked briefly as a journalist for the newspaper after obtaining a doctorate from the University of London in 1991.
Justice Minister Tzipi Livni, Israel's chief peace negotiator with the PLO, called Pundak "a hero for peace" who "believed in peace and strove for it until his last day."
UN Middle East envoy Robert Serry added his own tribute.
"I knew Ron as somebody tirelessly working for peace," he said in a statement.
"Together with others, he showed that peace is possible, in fact, necessary, even in the face of tremendous setbacks, adversity, and skepticism."
Since last year Pundak was co-chair and president of the Palestinian-Israeli Peace NGO Forum and a member of the committee of the French-based Aix Group, an NGO for Middle East peace centerd in Aix-en-Provence.
Pundak is survived by his widow and two children.
The Oslo accords, signed Sept. 13, 1993, were meant as an interim agreement leading to a final peace agreement and an independent Palestinian state within five years.
Palestinian National Initiative leader Mustafa Barghouti has called the accords "a transition to nothing" used as a cover by Israel "to consolidate a system of apartheid."