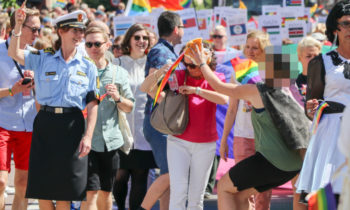 A British woman was presented in court for alleged to have thrown cake at Minister Solveig Horne during the Oslo Pride parade on Saturday.
Police Attorney Signe Aallin at the Police Security Service (PST) said to NRK news that the woman is a British citizen, and she is charged with "attack on democracy".
It is not particularly common, says Aalling, adding that PST has tried to interrogate the woman.
Prosecutors will ask for four weeks custody of the British woman.
It is not known whether Horne was injured by the cake throwing.
I feel well taken care of by the police and have confidence that they handle the case well, says Horne via her communications department, according to Dagbladet.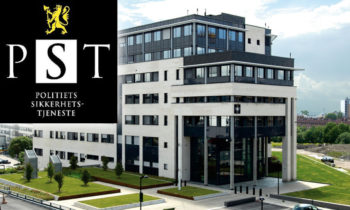 The woman has not admitted to having done what she is accused of, said her defending attorney Kaja de Vibe Malling.
I've talked to her, she has not admitted to having done anything. This was anyway not something that was planned, she was here to visit friends, said Vibe Malling to NRK.
Norwegian Broadcasting (NRK) reported Monday that Horne was the target, "This involves a foreign citizen and we want a quick judgment," Aaling told NRK. She noted that the defendant, a woman in her early 20s, can face a prison term of up to 10 years.
The only other well-known cake-attack in Norway involved a man who did indeed throw at cake 10 years ago at Norway's finance minister at the time, Kristin Halvorsen. He was sentenced to just 30 days in prison.