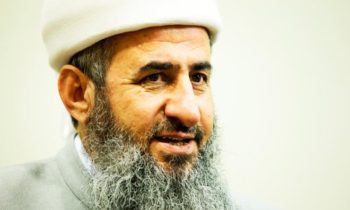 A Norwegian court on Friday confirmed that conditions have been met to extradite a controversial Iraqi Kurdish cleric to Italy to face terrorism-related charges.
In June, the Oslo District Court had authorized the extradition of the 60-year-old Mullah Krekar, the religious leader of a Kurdish network suspected to be linked to the Daesh group.
A refugee in Norway since 1991 but not a citizen, Krekar is accused by Italy of leading the Rawti Shax, a network that has planned to carry out attacks in the West.
Krekar, whose real name is Najmuddin Ahmad Faraj, had appealed the case, which was rejected on Friday by the Oslo appeals court that authorized the extradition of another suspect in the case, Kamil Jalal Fatah. Krekar's lawyer, Brynjar Meling, told AFP that his client was now going to the Supreme Court.
Meling said his client had merely made an attempt to form a political party in Iraqi Kurdistan. "This has nothing to do with terrorism," he told TV2. The lawyer has repeatedly accused Norway of using the case as an excuse to get rid of a cumbersome Krekar, who cannot be deported to his country.
Krekar has twice been sentenced to prison in Norway because of threats and inciting violent behavior.
He has been at risk of deportation since 2003 after Norwegian authorities ordered him to be expelled as a threat to national security.
(AFP)