Today is a special day for all Norwegians. It is Norwegian Constitution Day.
On this very special day, Norwegians everywhere celebrate the uniqueness of Norway's culture, freedom, and constitution of 1814. We celebrate our democracy and the constitutional monarchy. We take pride in our welfare state where income distribution and gender equality have brought social stability and economic prosperity.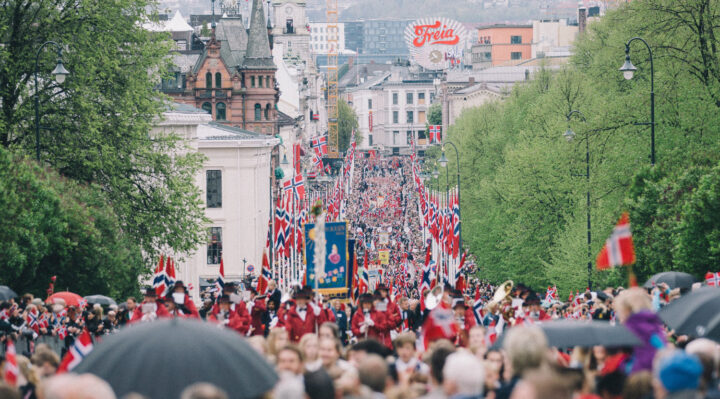 It is also an opportunity for men and women to show their "Bunad", Norway's traditional costumes. There are hundreds of different designs, with colours and styles indicating where the owner's ancestry lies in Norway. Children's parades take place across the country, and led by marching bands, they walk through their communities.
The largest of the traditional parades attract tens of thousands of people waving flags and shouting "hurrah!". In Oslo, the royal family, waving tirelessly to the crowds from the royal palace balcony, greets the parade. There are sports, entertainment, film screenings after the parade, and plenty of hot dogs and ice cream.