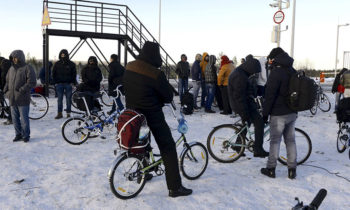 In the final four months of 2015, a record number of asylum seekers came to Norway. During the first four months of this year, the numbers plummeted by 95 percent according to the Norwegian Directorate of Immigration (UDI).
Some 22,818 people sought asylum in Norway in the last third of 2015, compared to just 1,185 in the first third of 2016, figures from UDI obtained by ABC Nyheter show.
"This is the lowest number of asylum seekers coming to Norway since the first four months of 1997, when 499 asylum seekers came," the UDI document stated.
UDI said the low number of asylum seekers "is clearly related to border and ID checks in Norway, Sweden and Denmark and elsewhere in Europe."