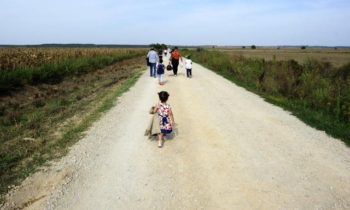 Norway will donate EUR 7.3 million to Serbia and Macedonia in order to help them deal with a high refugee inflow, Norwegian Minister of Foreign Affairs Berge Brende said on Thursday. Brende said that one half of the money would be delivered to Serbia for purposes of upgrading refugee reception systems ahead of the winter, while the other half of the sum will be used as assistance in emergency situations in Serbia and Macedonia.Brende commended Serbia on the extensive efforts and generosity which the government, civilian organisations and individuals have shown towards the high number of refugees although the economic situation in the country is already difficult as it is.
According to a release issued by the Norwegian government, the funds will be forwarded to the two countries via the UN and humanitarian organisations such as the Red Cross.
The situation with refugees which Europe is facing affects us all, the minister said and added that Norway and Serbia want to contribute to a unified European policy in the domain.