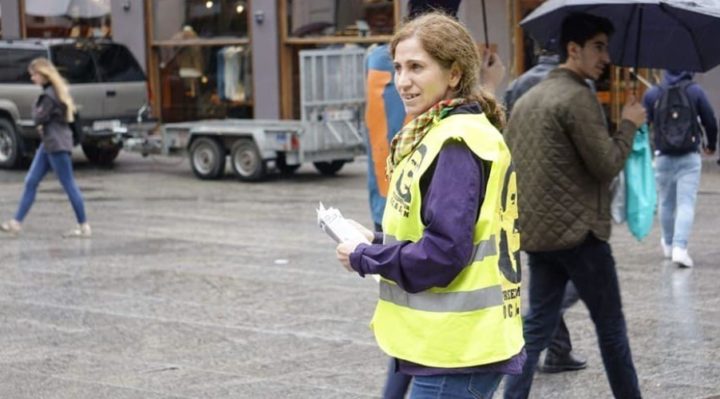 Kurdish female politician Gülizar Taşdemir who sought asylum in Norway for medical treatment in 2015, has been extradited to Turkey.
Gülizar Taşdemir who fought an active struggle in the Kurdish freedom movement for 27 years had sought asylum in Norway on 7 June 2015. Suffering from severe health problems, Taşdemir has been deported despite strong reactions and fascist repression circumstances in Turkey. The Kurdish politician has reportedly been deported this Wednesday.
Taşdemir's deportation to Turkey, where human rights, freedoms and laws have been eliminated alltogether, indicates a new and dangerous situation in terms of refugees' rights.
Taşdemir saw her asylum application rejected by the Norwegian authorities in 2015, so she went to Germany and wanted to seek refuge there. However, she was once again extradited to Norway according to the Dublin agreement.
European Kurdish Women's Movement (TJK-E) had said in a statement before Taşdemir's deportation that an attempt was being made to sacrifice her to laws. Calling on authorities to halt the deportation, TJK-E said; "State of Emergency (OHAL) practices prevail in Turkey. While even ordinary people without a political identity have no security of life in the climate of fear spread by the one-man regime, it is obvious that Taşdemir, who is known for her political identity, has no security of life."