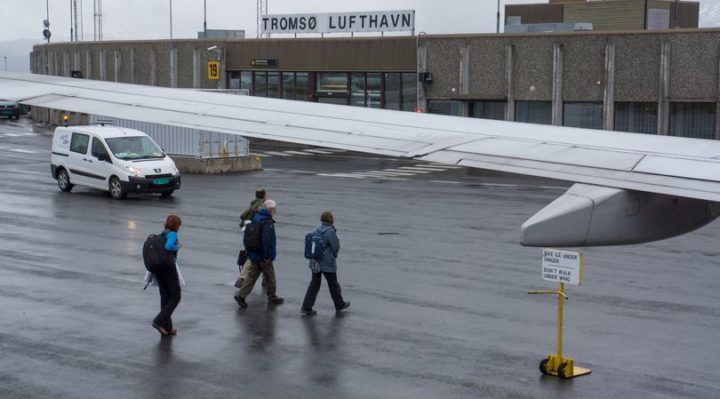 A 'drunk' Irishman was arrested by police in Norway after he was caught smoking in an aeroplane toilet.
The man, believed to be in his late 20s, was detained at Tromso airport in the north of the country on Wednesday evening before 11pm, according to Norwegian newspaper VG.
Officers told the paper the man appeared to be drunk when he was arrested upon arrival on the flight from Oslo.
The unnamed man, who is on holiday in Norway, was taken to a hotel in the city and can expect a fine, officers said.
The passenger wasn't the only aeroplane passenger to get on trouble with cabin crew.
A Delta air stewardess allegedly kicked five people off a flight in Indiana after a passenger refused to turn their phone to 'airplane mode.'
One fuming traveller posted about the incident to social media and said that the "unfairly ejected" group were left with nowhere to stay.
In an Instagram post, Robyn Rodgers wrote: "Just before take off the flight attendant rudely told me to put my phone on airplane mode."
"As I was swiping to it the attendant menacingly stood over me with her arms folded waiting for me to do it. I told her 'I know how to turn on airplane mode, you don't have to stand over me".
"She became agitated and said 'if you're gonna act like that we can go back to the gate and you can get off'."
Delta Airlines told Mirror Online they were "reviewing' the incident."
(mirror)