A petition from three Russian professors to grant the Nobel Peace Prize to Cuba's Henry Reeve medical contingent was registered by the Norwegian Committee that grants the prize, Russian universities reported on Thursday.
According to these sources, Irina Kraeva, rector of the Moscow State Linguistic University, received the ceritification from the committee for the petition on grounds of the contingent's contribution to the fight against the Covid-19 pandemic.
The same happened with Alexander Klimov, rector of the Russian University of Transport, and Alexander Panichev, rector of Emperor Alexander I St. Petersburg State Media University.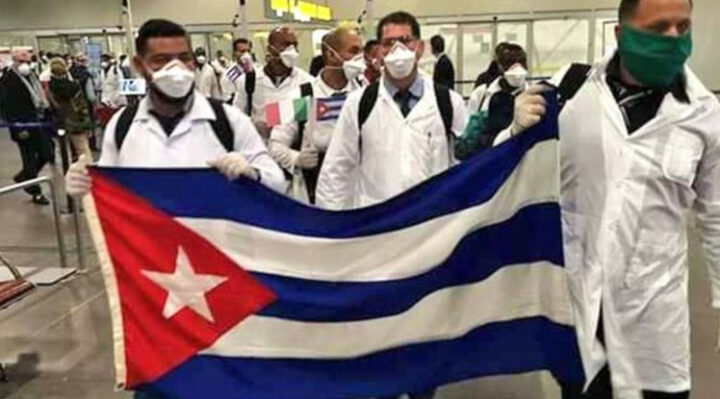 Local media also reported the reply from the Nobel Prize Committee to a petition by Dmitri Novikov, first vice president of the Committee on International Relations of the Duma (lower house) and vice president of the Communist Party of the Russian Federation.
Novikov is also the coordinator of the Cuba-Russia parliamentarian friendship group in the Duma.
On November 30, the petition sent by Russian university rector Andrei Alexandrov was confirmed.
After the petition made by Alexandrov, head of the 'I.N. Ulianov' University, due to the contribution of the brigade to the fight against the Covid-19 pandemic, the committee replied in a letter that 'your nomination for the 2021 Nobel Peace Prize was duly registered.'
'The Nobel Prize Committee expresses its gratitude for your intention of nominating that candidacy,' it was written in the document sent to Alexandrov, head of the teaching center located in Chubashia province, the Cuba-Russia Friendship Society (CRFS) indicated.
The nominations sent by Oleg Abakumov, head of the CRFS in Saratov province, and Nikolai Dmitriev, head of that organization in Tula province, were also confirmed.
The petitions sent by the rector of the Altai State Pedagogical University, Irina Lazarenko, and the vice rector for teaching work and international activity of that institution, PhD Candidate Arkadi Kontev, were also received by the Norwegian committee.