The decision by the Norwegian Nobel Committee to award the 2019 Peace Prize to Ethiopian Prime Minister Abiy Ahmed Ali for his decisive initiative to resolve the 20-year-old border conflict with Eritrea and his efforts to promote reconciliation, solidarity and social justice within Ethiopia is welcome.
The committee acknowledges that while some challenges remain unresolved, it is of the view that initiatives towards peace and democratic development require time, and so, the Ethiopian leader's efforts deserve recognition and encouragement.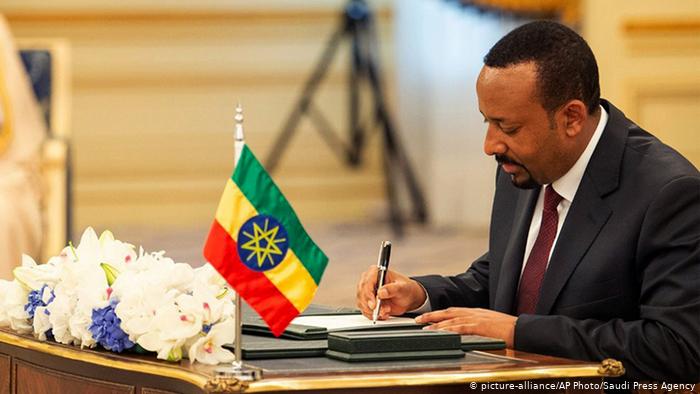 The former intelligence chief, who led a spy team on reconnaissance mission into areas held by the Eritrean Defence Forces during the 1998-2000 war with Eritrea, became prime minister in April 2018 after the unexpected resignation of Hailemariam Desalegn as prime minister.
Most notable of his initiatives was ending the two-decade long conflict with Eritrea. At home, he initiated reforms altering the country's political landscape after years of iron-fist rule by the Ethiopian People's Revolutionary Democratic Front.
In his first 100 days as prime minister, Abiy Ahmed lifted the country's state of emergency, freed thousands of political detainees, including opposition leader Andargachew Tsege, ended media censorship, legalised outlawed opposition groups, and dismissed corrupt military and civilian leaders. Half his ministers are women.
He has worked to broker peace between Kenya and Somalia, normalise ties between Eritrea and Djibouti, and bring warring factions together in Sudan.
The Nobel Prize for PM Abiy Ahmed Ali is a tribute to democratic hope in a world where it is easy to lapse into cynicism, as established democracies see breakdown of institutions under assault from populism. May he live up to that expectation.