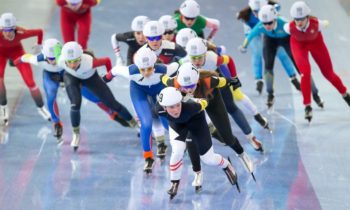 Mongolian migrants have reportedly been smuggled into Norway on fake visas claiming they are professional speed skaters.
According to Norwegian newspaper Daglabet, teenage girls were able to gain entry to the European country due to visa workers which claimed they were top athletes.
They have never competed in speed skating, however, and once in Norway they were reportedly subjected to forced labour and violence.
One special sports visa – issued at the Italian Embassy in Beijing in 2012 – seemingly gave the teenager access to any of the 26 countries included in the Schengen agreement which allows free movement of people across the continent.
Citing sources in both Norway and Mongolia, it is claimed that the smuggling was facilitated by skating coach Dagvadorj Chimeddorj and Munkhtsetseg Mongolbuu.
Mongolbuu is a Mongolian junior champion skating and policewoman, who in 2010 was convicted of using false identification and living illegally in Norway.
"They smuggled us in as speed skaters but we have never had skates on our feet," a 19-year-old woman said after allegedly being smuggled into the country when aged 15.
Several other similar cases are also cited.
There have been few cases in the past of sports visas being used illegally to gain entry to a country.
It is common, however, for athletes from war-torn areas to claim political asylum in a new country after travelling there to compete in a sporting events.
Marathon runner Tsegai Tewelde is due to compete for Britain at Rio 2016, after living in Scotland ever since absconding from the Eritrean team at the 2008 World Cross-Country Championships in Edinburgh.
Democratic Republic of Congo judoka Yolande Bukasa Mabika and Popole Misenga have each lived in Rio de Janeiro since visiting Brazil to compete in the 2013 World Championships.
Both have been named in the Refugees Olympic Team for Rio 2016.