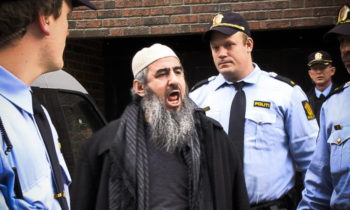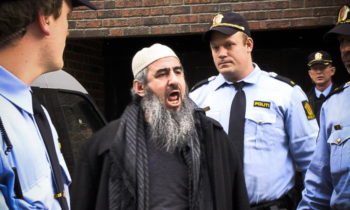 A Norwegian court gave the green light on Wednesday for the extradition to Italy of a controversial Kurdish Iraqi cleric accused of belonging to the Islamic State group.
Najmuddin Faraj Ahmad, also known as Mullah Krekar, has lived in Norway as a refugee since 1991 but Italy has requested his extradition in the belief the 59-year-old is an Islamic fundamentalist who associates with jihadists.
"A swift and complete resolution of the affair and respect for international penal cooperation speak in favour of pursuing penal procedure in Italy," an Oslo city court ruled.
Krekar has twice served jail terms in Norway for threats and inciting violent behaviour.
Iraqi attempts to have him extradited failed over Norwegian fears he could face the death penalty at home.
Wednesday, his lawyer Brynjar Meling said his client would appeal, citing alleged procedural irregularities.
"We have not had access to the original (case) documents," Meling told AFP, suggesting Oslo was looking for any excuse to have him leave a country which views him as a security threat.
Italy wants to charge him over alleged terror plotting in the belief he leads Rawti Shax, an internet-based offshoot of extremist group Ansar al-Islam and helps to recruit jihadi fighters.
Meling says accusations against Krekar should be heard in Norway.
Read more: http://www.digitaljournal.com/news/world/norway-to-extradite-kurdish-preacher-to-italy/article/468861#ixzz4CzS7L7as