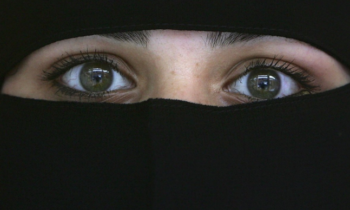 A number of Muslim MPs and organizations have joined Norway's culture minister in criticism of the Islamic Council of Norway (IRN) after the group appointed a woman who wears the niqab — a full-face veil — to be its spokeswoman.
IRN General Secretary Mehtab Asfar said that the decision to choose 32-year-old Leyla Hasic as their spokesman was because of her qualifications, and had nothing to do with how she dresses.
"I find it amazing that the same people who are so concerned about freedom of expression act this way when a woman in a niqab comes out and participates in working life," he added.
But for a country whose parliament has already proposed banning the niqab in schools — a measure likely to be enforced later this year — Hasic's appointment appears to have been perceived as a provocation. Culture Minister Linda Helleland described the move as "ill-advised" in a Facebook post, arguing that it would "create distance and less understanding." Adding to the controversy, the hiring came after the government gave the group $55,000 in funding to improve interfaith dialogue.
On Tuesday, a number of Muslim groups also denounced Hasic's hiring in a joint press release criticizing the IRN. In a statement to state broadcaster NRK, Muslim MP Abid Raja argued that hiring Hasic was "unwise and undermines the confidence Muslims need to build in relation to Norwegian society." Several mosques are also reportedly withdrawing from the IRN in response.