Coronavirus pandemic has changed our lives drastically. People all over the world have been facing extreme measures and the situation does not seem to get any better any time soon. While we all hope to have better conditions by the end of summer, it only gets worse with the winter coming. Suddenly, just like in Game of Thrones, we are all afraid and uncertain about the winter and all it carries.
Almost every single country all over the world has been painted in red within the past several weeks. Although many doctors and scientists warned us about the possible second wave of the pandemic, we all hoped for the best but expected the worst. The second wave has arrived and has covered everyone once again. This time we know how to behave and what measure to take and address, yet still are very emotionally unprepared for the restrictions and limitations.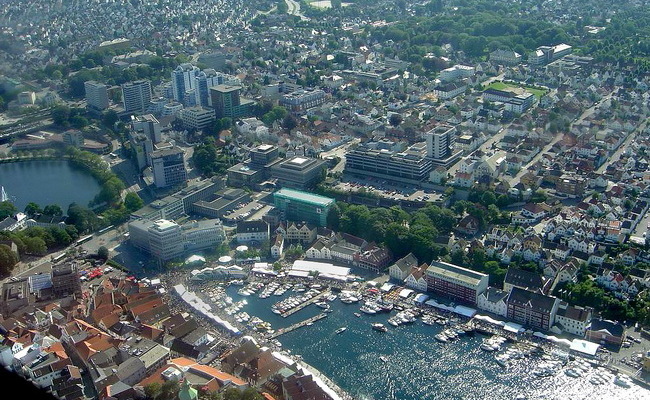 Regulations and restrictions are implemented in every European country once again. Most of them have gone red within a matter of a week and have no sign of slowing down. The virus is spreading at a rapid speed, and so far there is no tool to slow it down. With this being said, governments have no other way but to protect their citizens via implementing restrictions and giving some advice. Just like any other European country, Norway is not an exception and is struggling with overcoming the second wave of the pandemic which has already infected thousands of people.
Many people hoped to hug and see their beloved ones on winter holidays at least, yet there is no realistic hope for that, at least for now. While traveling has become something that most people miss the most, we now can probably understand the reaction of people who saw the planes flying in the sky for the first time in their lives. Planes and traveling are very rare, and for emergency and special purposes only. There is no crowd in the airports and no plans for the winter holiday.
Many restrictions such as shut down of unnecessary businesses have come back to many countries including Norway. All kinds of pubs, bars, and restaurants, as well as some other gathering spots, have been closed for at least four weeks. People are again advised and encouraged to keep a social distance and to work remotely. Some new regulations are expected to be implemented within the next several weeks as well.
How to online survive
While most of the venues have been closed, everything has gone online. People still need to work and have income, which unfortunately can not always stay a priority, when it gets to health. This is why the online sector is increasing and the online industries are blooming. Many businesses that have already moved to the online world are experiencing rapid popularity and growth, yet the ones who had to switch to online, are just adapting.
Some of the biggest challenges have been faced by the gambling industry, which is not really tolerated in Norway, and the pandemic made everything harder. Offline gambling is popular in Norway, yet there were only 4 active casinos in the country, in four different cities. Now, when there is not even a single, and online betting, as well as gambling, is restricted, people, and operators, are having a hard time adapting to new rules and regulations. According to opinions of the local gambling experts from Nye Casino Ninja, people are mostly addressing the foreign online casinos, as local online gambling operators are undergoing serious changes to comply with the existing regulations.
On the one hand, the online world has made it simpler to work in the tiring time of the pandemic, yet on the other side, many people have lost their jobs. Especially with the new traveling restrictions and advice, those who shall travel abroad and come back to Norway, have to stay in 10-day quarantine and self-isolation before going out and attending the work, which needs the physical presence.
International traveling kaput
So far, the biggest challenge and the biggest issue remains with traveling and going back to homes. Norway's Ministry of Foreign Affairs announced that people are encouraged to limit themselves from traveling until the 15th of January 2021. This is due to the existing and rapidly increasing number of infected patients. The traveling restriction is lifted, yet there is still a strong recommendation to avoid international traveling unless it is extremely important and cannot be postponed. The ministry does not take responsibility for canceled and postponed flights either, meaning that some people might not be able to travel and depart or arrive at an unknown time.
Erna Solberg, the prime minister of Norway, made an announcement regarding international travel limitations earlier his week. She was very upset to make this decision together with closing all the gathering spots and introducing certain safety measures, such as limiting gatherings at home and outside up to five people all at once. Norway is considered one of those countries that managed to defeat the coronavirus pandemic with the best results and the least loss. Everyone outlined the efficiency and professionalism of the prime minister during the first wave of COVID-19 in Europe. This time, Solberg is again very definitive and extremely strong in her decisions, giving people the right to choose, and implementing eth best practices from the first experience.
No guarantee, no insurance
Another huge problem with traveling abroad is insurance. Norway has clearly stated that people can travel to those countries which are yellow or green, yet traveling to red countries is mostly impossible. Even if one manages to travel the insurance shall not cover any expense, including the canceled flight, accommodation, and even health.
Though, the insurance is active in case the country was green or yellow while planning your trip and became red anytime between 14 days prior to your flight. This is the only case when the insurance covers the ticket and accommodation expenses. Any other case does not correspond to the exceptions. Anyone planning to book a trip at the moment should check their travel insurance thoroughly, as they may not be covered for canceled flights and other issues having knowingly traveled against the recommendation of the government. This applies to trips booked well into next year.
So far only Greeland and some provinces in Finland remain green or yellow in Europe. There is a hope that the situation shall change within the next few months, though nothing is guaranteed. The whole situation is especially tough for the foreigners who are captured in Norway and had hoped to see their parents and families for the winter holidays. This mainly concerns students, who have to travel back to their home countries or travel to Norway instead. Those people now have to make a difficult choice, whether to book their trips and have no guarantees, nor insurance, or stay and spend this time alone again.
The situation with the pandemic is similar all over the world, unfortunately, everyone is in more or less the same shoes and we have all tried it on ourselves. We miss hugs and we miss people around us. Now, that everyone looks at you with an eye of curiosity, we should value all the possibilities even more. Sooner or later, we will all again sit in the planes and travel to the places we have dreamed of, but before that, let's keep the distance and wear face masks and of course be safe and sound.