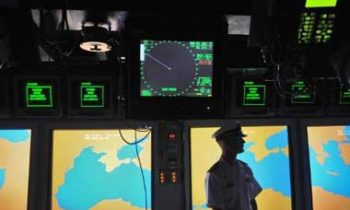 India is all set to become member of Missile Technology Control Regime (MTCR), a key anti-proliferation grouping, as it cleared final hurdles in getting membership of the bloc that will help it access high-end missile technology.
Diplomatic sources said there was "no objection" to India's applications for the membership of the MTCR and that the deadline for member countries to object to it had expired on Monday.
They said the plenary meeting of the 34-nation grouping will take place later this year in Seoul during which India will be formally inducted as the new entrant into the bloc.
"Mission almost accomplished. Only some procedural formalities remain before India becomes member of #MTCR," Roald Naess, Norwegian Ambassador to Ireland tweeted.
Membership of the MTCR will help India procure high-end missile technology and surveillance systems by leading manufacturers which are allowed to be accessed by only MTCR member countries.
Sources said India had applied for the MTCR membership last year and its application was under consideration as part of a "silent procedure" which ended yesterday without any objection from any country.
There were certain formalities to be completed before India is inducted into the bloc, added the sources.
The development comes as India was expanding its diplomatic outreach seeking support for its entry into the Nuclear Suppliers Group.
India has developed a range of missile systems including Brahmos, Agni and Prithvi missile systems. Brahmos is a joint venture with Russia.
India's application at the NSG is expected to be taken up for discussion by the NSG at its plenary meetings on 9 June in Vienna and 24 June in Seoul. China has been opposing India's bid arguing that it was not a signatory of the Nuclear Non-Proliferation Treaty.
(NPT).