The Association of Citizens of Bosnia and Herzegovina (BiH) in Norway, led by Miralem Becirovic, organized the marking of BiH's Independence Day.
The ceremony took place in Norway's capital, with a cultural-artistic program, after which BiH's Ambassador to Norway Nedim Makarevic spoke on the importance of this holiday for BiH.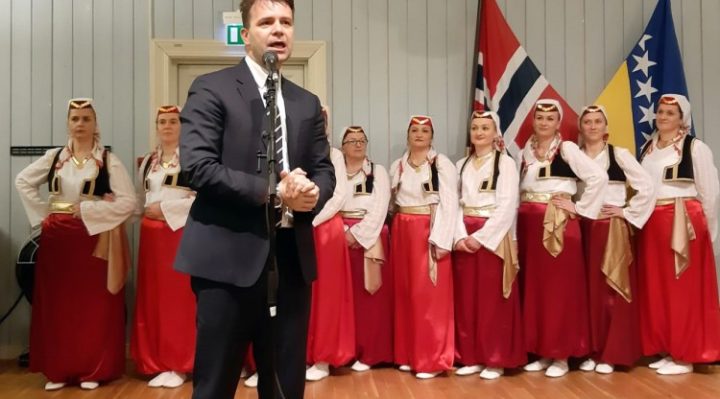 In addition to the recitals performed by children from the Bosnian school "Jabuka", performances by members of the Institute of Sevdah also presented Bosnian traditional folklore dance.
Special guest of the event was General Sulejman Vranj who addressed the present ones, speaking on the importance of the Independence Day of BiH.