Europe's first underwater restaurant has been started in Norway. This restaurant in Spangereid, has a 100 people sitting capacity. On the opening day of the restaurant, almost 7,000 people booked a table for dinner.
The restaurant "Under" is located at a depth of 5 meters below sea level.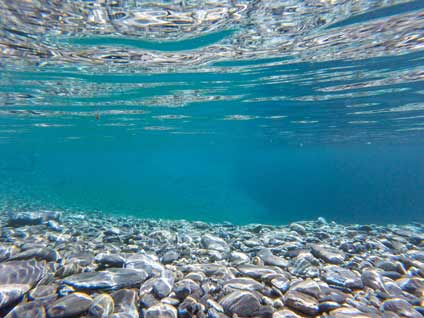 The walls of this restaurant are made of glass. The people coming here can seethe sea creatures. In some countries of the world there are under water restaurants. Artificial lights will be used to guide the fish and their prey near the viewing window.
A meal at this restaurant can cost you $430 (€376). "Under" measures 34 meters in length and is designed to blend into the marine environment over time. Its rough concrete shell will act as an artificial reef for limpets and kelp.