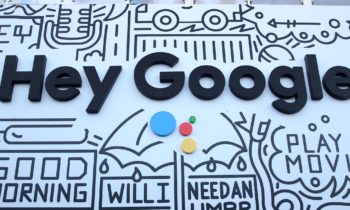 Google last month added bilingual support to Assistant, thus allowing users to speak and get replies from devices in two languages. Google Assistant is now adding support for Danish and Norwegian as previously detailed.
As spotted by Android Police, the Google Assistant website today added Danish and Norwegian landing pages that detail the service. Providing a basic overview, it notes first and third-party partners, as well as supported devices (Android and iOS phones initially in both languages). There is also an Explore page that provides an exhaustive rundown of "What it can do."
According to user reports, both are in the process of rolling out. When live, launching search by holding down a device's home button should no longer surface the old Now on Tap/screen search functionality.
Beyond the release for phones and tablets, Google Home availability should be upcoming. Google announced the launch of smart speaker hardware this year to Denmark, Korea, Mexico, the Netherlands, Norway, Spain and Sweden at I/O 2018.
This prerequisite of making Assistant available is a must before Google can expand its Assistant hardware offerings from Smart Displays to headphones and more.
Google detailed earlier this year how Assistant will be available in 25 countries by year's end. This is in stark comparison to last year's total of only eight.
Meanwhile, country availability is seeing a bigger increase from 14 to 52, while optimized locales goes from 16 to 64 in a 300% boost. A map shows the majority of countries in South America, Europe, and the Pacific are set to get the Google Assistant by year's end.