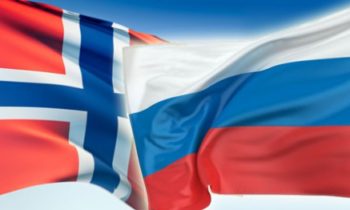 Thomas Nilsen, the former editor of an online newspaper in Arctic Norway who was recently fired, may have been a victim of Norway's unusual relationship with Russia in the Arctic, suggests a piece in the BBC Magazine. Nilsen was fired from the BarentsObserver in late September.
"The disagreement stemmed, Nilsen says, from the paper's coverage of Russia – particularly an article he wrote during the Ukraine crisis criticising Russian president Vladimir Putin's increasing crackdown on independent media and voluntary organisations," the BBC wrote.
BarentsObserver's owner, Norwegian Barents Secretariat, a company owned by the three counties in Norway's north, dismissed those claims: "The paper's owners say Nilsen's sacking had nothing to do with the paper's Russian coverage, and they never had any contact with any Russian official," the BBC reported.
Despite such denials, the story became a a national one in Norway, where the national broadcaster claimed Russian security officials were involved in the move (a claim Russia's embassy in Norway denied).
Tension over the firing and its aftermath highlights the unusual nature of Russia and Norway's Arctic border.
Despite tensions elsewhere between Russia and the West, citizens of both nations travel freely across the border in the region, and enjoy economic ties that include fisheries and oil — though parts of that sector have been harmed by sanctions.
The region has also seen an influx of refugees crossing into Europe through Russia's Arctic.
Nilsen, for his part, said he valued the cross-border friendships, but also "rejects any suggestion that Norwegian media should keep quiet about problems in Russia as a price to ensure good relations," according to the BBC.
He's now working to launch his own online publication to cover events in the region.