Top Indonesian scholars have supported the nomination of Nahdlatul Ulama (NU) and Muhammadiyah, Indonesia's two largest Islamic organizations, for the Nobel Peace Prize, saying the two groups have played a key role in promoting religious tolerance in the country and the region.
Catholic priest and renowned philosopher Franz Magnis-Suseno credited the two organizations for helping shape the face of Indonesian Islam.
NU and Muhammadiyah present the face of Islam that is completely different from what extremists are trying to portray, he said.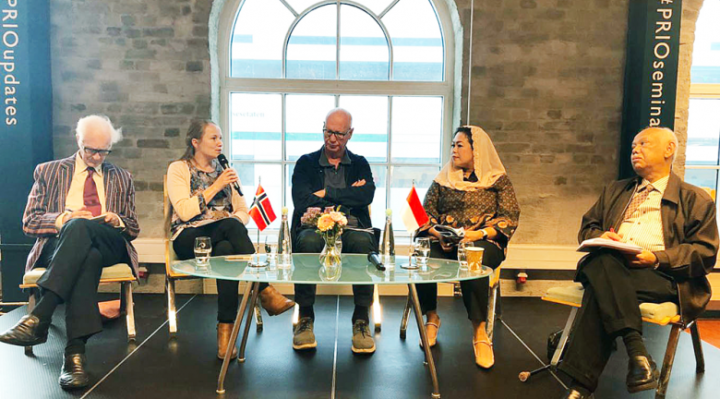 "Their role is very important. I and my other Indonesian friends nominate NU and Muhammadiyah for the Nobel Prize," Franz told a seminar titled Challenging Islamic Extremism in Indonesia, hosted by the Embassy of Republic of Indonesia in Oslo and the Peace Research Institute Oslo (PRIO) on Thursday.
He added that both groups, which were established before Indonesia's independence, played a part in nation-building.
"It is because of their attitude that Indonesian Islam stays moderate, that Indonesians enjoy internal peace and Indonesia is an important stabilizing factor in Southeast Asia and globally," Magnis said.
The participants of the seminar included dozens of academics, ambassadors, government officials, representatives of Norwegian civil organizations, as well as NU executive board chairman Marsudi Syuhud and Muhammadiyah secretary-general Abdul Mu'ti. The event was supported by Jakarta-based think tank Centre for Strategic and International Studies (CSIS) and the Wahid Institute.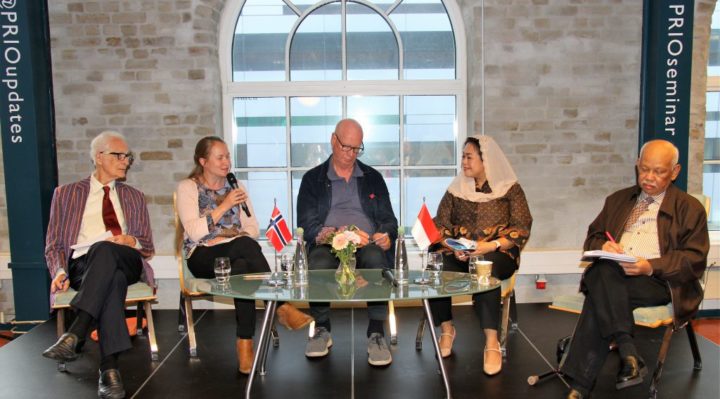 Indonesian Ambassador to Norway Todung Mulya Lubis said the country was currently witnessing the emergence of religious extremism. Such extremism, he said, came from beyond its state borders and spread as an effect to globalization.
Once their ideas took root among the Indonesian people, religious conflicts would erupt and the country would practically vanish from the globe, said Lubis.
"Indonesia will be destroyed, just like Syria," he added.
Lubis argued that NU and Muhammadiyah, as the "backbone" of moderate Islam in Indonesia, were crucial to stemming the tide of religious extremism.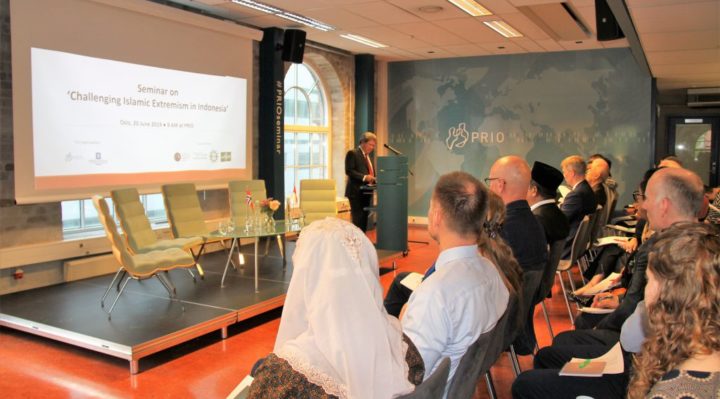 Noted Islamic scholar Azyumardi Azra acknowledged the two organizations' contribution in the making of Islam à la Indonesia.
"Indonesian Islam, no doubt, is a wasatiyyah Islam [justly balanced or middle-path Islam], which is by and large, an inclusive and accommodative Islam and the least Arabicized Islam," said Azra.
The noted historian, who is known for his seminal work The Origin of Islamic Reformism in Southeast Asia: Networks of Malay-Indonesian and Middle Eastern 'Ulama' in the Seventeenth and Eighteenth Centuries, outlined three points explaining why NU and Muhammadiyah were important for Indonesia.
First, the two strengthened social cohesion after the democratic transition in 1998.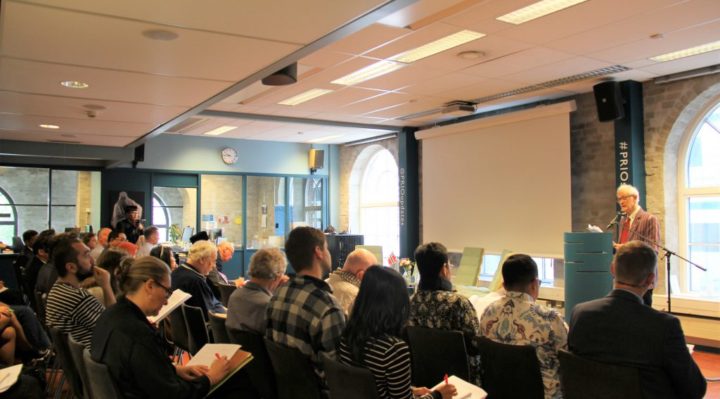 "When Indonesia was swept by a democratic wave, these two organizations played a crucial role to maintain the unity of the nation," Azra said.
Second, Pancasila as the state ideology is adaptive to the concept of middle-path Islam promoted by NU and Muhammadiyah.
Azra said, "For mainstream Muslims, Pancasila is already Islamic enough. All the pillars of Pancasila are basically in conformity with the fundamental teaching of Islam."
Third, Indonesian Muslims have largely always chosen the middle path. Despite the fact that 87 percent of the Indonesian population is Muslim, Islamic parties have never won major elections.
"[Indonesian Muslims] prefer secular political parties. They believe that the middle path is the best one for Indonesia," Azra said.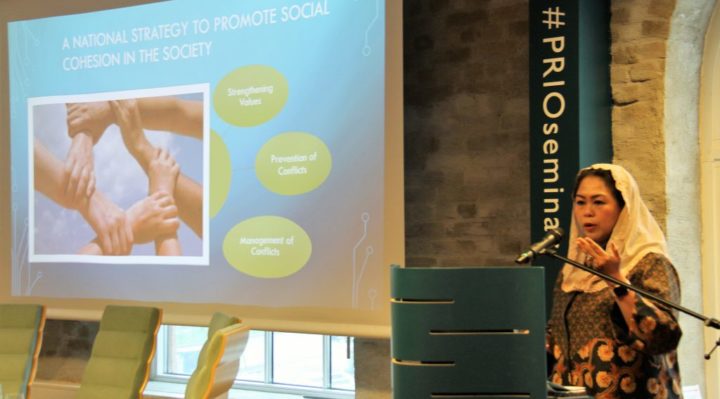 He argued that as long as NU and Muhammadiyah uphold the middle path and Pancasila, the extremist groups would never win.
"NU and Muhammadiyah are too big to fail," he concluded.
Wahid Institute director Yenny Wahid said that proponents of moderate Islam had fought hard to curb religious extremism and radicalism.
"There is an increase of intolerance, but that does not mean that extremism and radicalism also increase," she said.
Yenny further argued that the involvement of some Indonesians in the global terrorism network did not necessarily reflect the general trend in the country.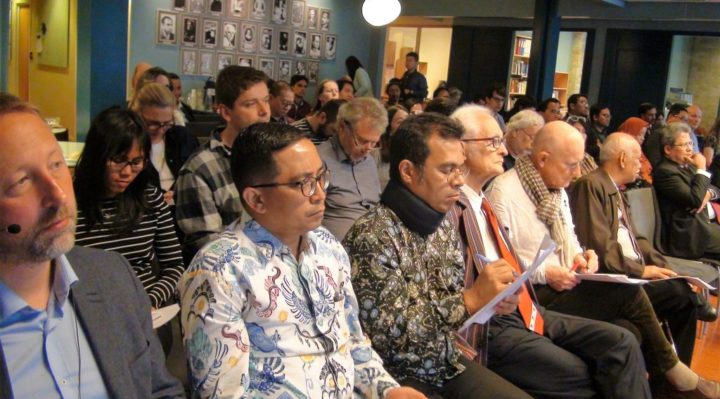 The Wahid Institute was founded in 2004 to honor the ideas and intellectual vision of the late Abdurrahman "Gus Dur" Wahid, Indonesia's fourth president who was also a towering figure in NU.
According to Yenny, both NU and Muhammadiyah had provided counter-narrative against the highly divisive identity politics.
Two researchers from PRIO, Marte Nilsen and Trond Bakkevig, said the role of moderate Islamic organizations in Indonesia was vital to the emergence of a new Islamic power outside the Middle East.
"Indonesia can be an example of moderate Islam to the global society," said Nilsen.
Separately, Lubis noted a growing public support for the nomination of NU and Muhammadiyah for the Nobel Peace Prize from both national and international agencies. Former Timor Leste president Jose Ramos-Horta, who won the Nobel Peace Prize in 1996, is among those supporters.
Lubis said, "We thank all people across the world who support NU and Muhammadiyah. From now on, we'll let the Nobel Prize Committee do its work."