The Embassy of Sri Lanka in Oslo held a breakfast meeting which coincided with the visit of Mr. Merril Fernando, a winner of the Business for Peace Award in Oslo in 2015, awarded to exceptional individuals who exemplify the Business for Peace Foundation's concept of creating businesses not only of economic value but also creates value for society.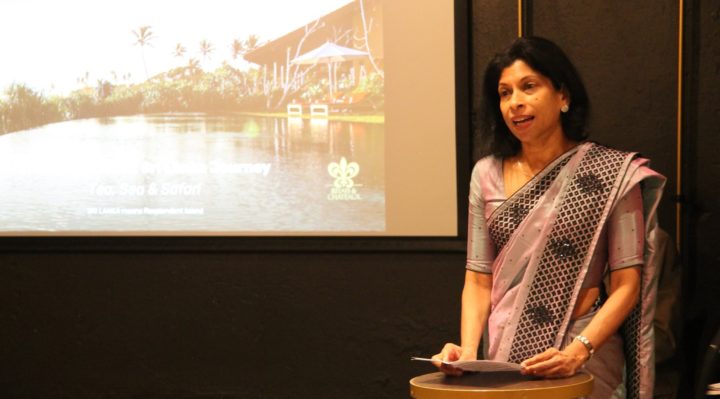 Mr Merril Fernando was accompanied by his sons Mr. Dilhan Fernando and Mr. Malik Fernando.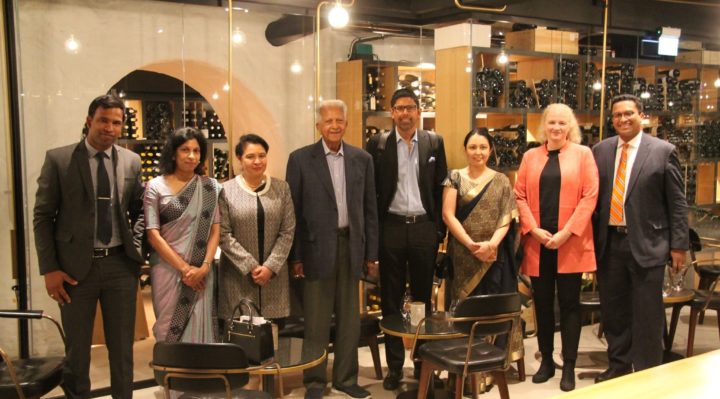 Fernando is the founder of Dilmah, Sri Lanka's leading tea brand. After ending his formal education with the then-equivalent of advanced school level, Fernando moved to Colombo to train as a tea taster.
He soon recognized that the amount of labor involved in growing tea in the traditional artisanal manner, combined with the profits going into the wrong pockets, meant that the Ceylon tea industry and its two million dependents would not have a future unless the structure of the tea trade changed. Fernando made a commitment to establishing his own tea brand and fought against Western interests for 38 years until his Dilmah brand was born in 1988.
Twenty-five years after the launch of Dilmah, its single-origin, unblended teas are now sold nearly 100 countries. In 1962, Fernando began to share the earnings from his business with his staff and workers. As the business has grown, a minimum 10 percent of the pre‐tax profit is used to fund the work of his MJF Charitable Foundation, which emphasizes empowerment of differently able and under-privileged people in their communities with dignity and in a sustainable manner.
The event was attended by those who represented airlines, travel companies, travel writers, Ambassadors and others.
Over 50 Norwegians who are keen to understand and look at investment potential in the Lankan Tea participated in the breakfast meeting and the business networking.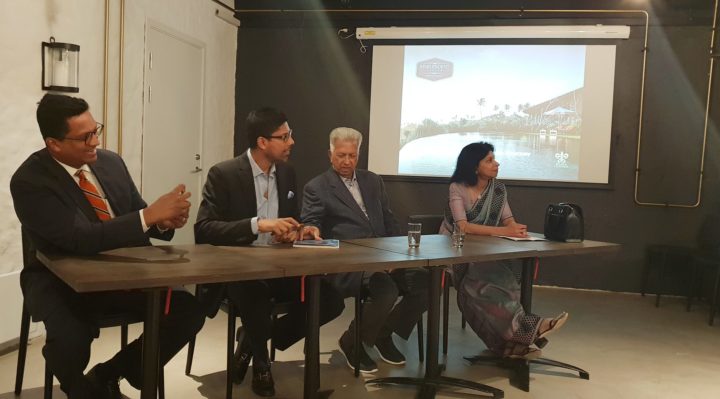 It was the first ever Sri Lanka Business for Peace Foundation's concept Promotional Campaign that took place in Oslo. Grand Hotel is a hotel in Oslo, Norway. The hotel is best known as is the annual venue of the winner of the Nobel Peace Prize. Each year the hotel hosts the annual Nobel Peace Prize banquet, and the prize winners stay in the Nobel suite at the hotel.
Ambassador Arusha Cooray highlighted the efforts made by the government, to improve the security of the country and measures that had been taken by the government, to promote the tourist industry in the aftermath of the Easter Sunday bomb attacks.
Mr. Dilhan and Mr Malik Fernando gave presentations on the Dilmah resorts and the work that the Dilmah Charitable Foundation and Dilmah Conservation were undertaking. Mr. Merril Fernando spoke of the Dilmah story and the values on which the company was founded.
(Photos – Embassy of Sri Lanka Oslo Norway)