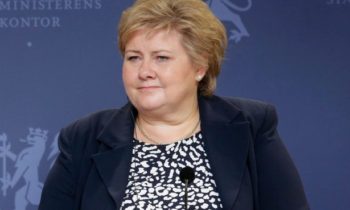 Britain would have to accept more migrants if it forged a Norwegian-style trade treaty with the EU after Brexit .
MPs are privately threatening to force a Commons vote so Britain could follow the Scandinavian nation into the European Economic Area.
This lets Norway access the EU's single market of 500 million customers but still control its fishing and farming rights. But the document spelling out the terms of the agreement between Oslo and Brussels – the so-called "Norway model" – shows the downside is accepting any European migrant who wants to come in.
Immigration in Norway is proportionately three times higher than in Britain and it has no right to veto potential new EU members such as Turkey, or prevent their nationals from living there.
The money it pours into the EU is 90 per cent of what Britain pays per head. And it has no vote on any proposal coming out of the EU yet still has to abide by its rules. Norwegian ex-EU adviser Jonas Helseth said of the EEA: "It's membership without a vote."
The former Europe spokesman of the Norwegian Conservative Party, Nikolai Astrup, added: "If you want to run Europe, you must be in Europe. If you want to be run by Europe, feel free to join us in the EEA."
Norwegian PM Erna Solberg said: "I don't believe that Great Britain, with its old empire mindset, should consider becoming a member of an organisation which basically means laws and rules made in other countries are implemented directly."
And Olso's foreign minister Borge Brende said: "We have to implement all EU directives but we're not around the table when they're discussed in Brussels."
Tory, Labour, Lib Dem and SNP MPs have talked of combining to use their Parliamentary clout to force a Norwegian-style relationship with the EU.
Last week German Finance minister Wolfgang Schauble ruled out any such deal.
(mirror)