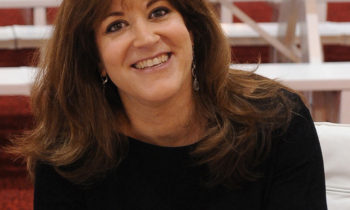 University at Buffalo architectural historian Despina Stratigakos has been invited to advance her research on the wide-ranging architectural influences of Germany's Third Reich as a 2016-17 member of the Institute for Advanced Study, located in Princeton, New Jersey.
A bastion for academic freedom, the institute is one of the world's leading centers for "curiosity-driven" research.
Stratigakos, associate professor and interim chair of architecture at UB, will focus her research on the massive construction schemes undertaken in Norway following Germany's invasion in 1940 and what they reveal about the National Socialist vision of colonial territories in the postwar world Adolf Hitler imagined.
"Norway provides us with a unique view of what much of the world might have looked like had the Nazi regime succeeded in its global colonization plans: Cities designed to enforce in their very structures Nazi ideology, vast transportation systems meant to move resources to the metropole and special cities reserved for German occupiers, who would have ruled from their protected enclaves," Stratigakos said.
"While it sounds like science fiction, this disturbing plan was partially realized in Norway, and remains a ghost presence in the Norwegian landscape."
Founded in 1930 by education reformer Abraham Flexner, the Institute for Advanced Study in Princeton has served as a model for protecting and promoting independent inquiry.
The institute's community of scholars has grown to more than 7,000 historians, mathematicians, natural scientists and social scientists. Among its faculty and members are 33 Nobel Laureates, including Albert Einstein.
As a historian and writer interested in the intersection of architecture and power, Stratigakos has produced award-winning scholarship related to Germany, modernism and 20th-century architecture. In 2008, she released "A Women's Berlin: Building the Modern City."
Stratigakos' critically acclaimed "Hitler at Home" (Yale University Press, 2015) reveals how Hitler's domestic spaces became part of the National Socialist cultural imagination and the basis of a propaganda campaign that shaped a softer image of the Führer in Germany and abroad.
Stratigakos has also published widely on issues of diversity in architecture.
Her just-published book, "Where Are the Women Architects?" (Princeton University Press, 2016), uses the architectural profession as a lens into issues affecting women across male-dominated occupations, arguing that the emergence of a third wave of feminism in architecture provides opportunity for concrete change.
(buffalo.edu)