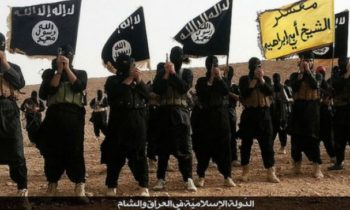 A Pole who allegedly fought in the ranks of Islamic State has been arrested in Norway. Radio ZET reports to this effect were confirmed by a spokesperson for Poland's Internal Security Agency (ABW). The Polish citizen is now being held in a Norwegian prison, awaiting a decision on whether he will be extradited for trial in Poland.
For the offenses he has alleged committed he could face up to six years in prison in Norway and 25 years in Poland.
The suspect has reportedly asked not be transported back to Poland, claiming he might be threatened by "physical and psychological harm." An ABW spokesperson said the agency had for several months been working with its Norwegian counterparts on the surveillance of the suspect.
This is not the first Polish citizen that has been accused of cooperation with Islamic State.
A Polish woman who collected funds for extremists was arrested in Germany and in June this year Jacek S. conducted a suicide attack on a refinery in Iraq.