The mental health of footballers has been recognized as a priority in a new collective bargaining agreement in Norway.
Under the accord, Norwegian clubs have agreed to raise awareness about mental health and designate a person of trust players can turn to if they are anxious or depressed.
Norway player union NISO negotiated the agreement with club representative Abelia.
NISO president Joachim Walltin said it is important for footballers and other athletes to be able to speak to an independent person if they are suffering mentally.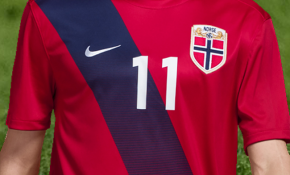 "We know players won't tell their own coach if they have mental health challenges," he said. "We feel this agreement is a real breakthrough."
NISO already employs a psychologist, Dag Sørum, on part-time basis and he has recently received a growing number of calls for support from both male and female players.
In one high-profile case, Torstein Andersen Aase, then a 21-year-old Stabaek player heralded as one of the stars of his generation, quit football in 2013 because of depression
Walltin said there are probably more players who need help than those who have already contacted Sørum, increasing the need for clubs to also provide financial assistance.
"Eventually we will need some financing from clubs," Walltin (pictured) said.
NISO and Abelia have also agreed to delegate someone in the clubs to be responsible for the career transition of players.
"This is a step forward," Walltin said. "We want the clubs to help us get more players involved with second-career planning and use the services we provide."
NISO and the Norwegian FA finance a careers centre for athletes, advising them on education, offering individual coaching and putting them in contact with employers.
The new collective bargaining agreements runs through April 2020 and applies to ice hockey and handball as well as football.