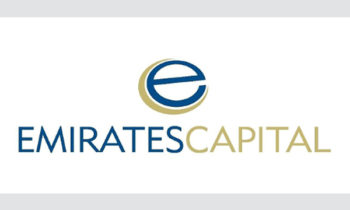 The Emirates Capital Limited (TECL), a boutique corporate finance firm with offices located in the DIFC, Dubai, has been retained to assist with sourcing capital funding of more than $21 million by a Norwegian based company (client), a statement said.
The client owns technology with potential to disrupt the monopolistic world of cross-border payments within the banking system, it said. The statement did not reveal the name of the client.
The client`s system is designed to save banks money but also allows banks to make instantaneous transfers with 100 per cent accounting accuracy.
"At $20 per wire transaction, bank costs for wire transfers are approximately $260 million on a daily basis. The disruptive technology owned by the client firm could save bank costs more than $130 million a day. The company is currently negotiating with three partner banks that have a combined presence in over 50 countries around the world and additional 5-7 banks may follow, bringing the represented presence up to 100+ countries," the statement said.
"This client system is fully licensed and believes it enjoys at least a two-year advantage over any new competitor," it said.
The company utilises the latest in IT communication and IT security standards, and has built in new and advanced functionality to enhance the experience and options available to banks. The company's goal is to swiftly become the preferred solution for cross-border payments, said the TECL statement.
The Emirates Capital Limited will focus its fund raising activities on European institutional investors who have demonstrated know-how in the fintech industry.
Erik Essiger, chairman and chief executive officer of TECL said: "The Emirates Capital Limited has seen numerous start up companies in the payment systems space across the last two years. However, many of them were focusing on a B-to-C solutions providing just a different interface to the client with very little innovative solutions of payment processes. Additionally, a lot of them were, by and large, unregulated. The client, on the other hand, has a completely developed and fully five-year-tested payment system in the cross boarder inter-bank payment arena and is negotiating with various partner banks that will give it global reach within a short period of time.
"The client is regulated by the Norwegian Financial Services Authority. We have been impressed by their highly experienced and talented management team and we are delighted to have been retained to introduce this investment opportunity to qualified institutional investors. We are confident that we will succeed in bringing this round of investment to a successful conclusion in the near future. We look forward to working with the client's management team during this initial capital raise and also the possibility of assisting the client with an IPO on a public stock exchange at a later date," he said. – (TradeArabia News Service)