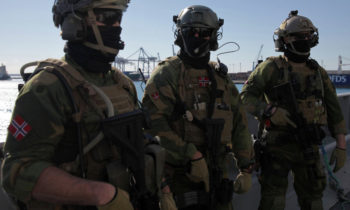 The Norwegian Government has proposed a significant funding boost for the Norwegian Armed Forces in its 2017 budget.
The government aims to increase funding by NOK1.9bn ($231.79m) annually, with NOK1.14bn ($139.07m) being used to address measures recommended by a plan presented in June.
Funding will be supplied to address shortfalls in maintenance, spare parts and ammunition, as well as improve training levels and readiness of the military personnel.
Norway aims to provide NOK165bn ($20.12bn) for its armed forces over the next 20 years.
The proposed budget also includes funding increases to address the growing cost of military equipment, according to a statement posted on the government's website.
Norwegian Defence Minister Ine Eriksen Søreide said: "We said when we introduced the new Long Term Defence Plan that first we had to make sure that what we already have actually works. That is exactly what this budget aims to do.
"We still have a long way to go, but this is an important first step towards building more capable and sustainable armed forces for Norway."
The government is seeking authorisation to place a NOK8.6bn ($1.04bn) order for 12 F-35 combat aircraft, related equipment and infrastructure.
It has also proposed accelerating the purchase of three new helicopter-capable coast guard vessels to replace its current Nordkapp-class ships.