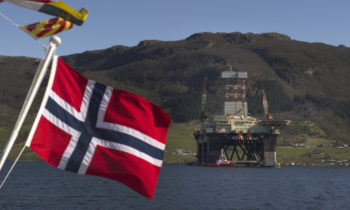 The World Bank on Monday transferred $25 million to the Palestinian Authority to assist with urgent budget needs, a statement from the global financial body said. The funds were taken from the Palestinian Reform and Development Plan Trust Fund (PRDP-MDTF), a multi-donor budget support mechanism in place since 2008. Monday's funds will be channeled towards macroeconomic and public management reforms.While the primary donors to Monday's transfer were Norway and the United Kingdom, the total funds allocated via the PRDP-MDTF include $1.38 billion from the United States.
The Palestinian Authority relies heavily on international donors whose contributions have historically been related to ongoing peace negotiations.
In May, the World Bank warned of a fiscal crisis, particularly in the blockaded Gaza Strip where the economy was "on the verge of collapse."
The report called on the PA, Israel and the donor community to take "actions" and carry out "reforms" in order "to reverse the recent and worrisome slowdown in economic growth" and "avoid a dangerous fiscal crisis."
The downfall of the economies in both the Hamas-run Gaza Strip and the PA-run West Bank is impacted by corruption within the PA, as well as the systematic destruction of the economy by Israeli authorities, according to Palestinian think-tank Al-Shabaka.
The World Bank has transferred over one billion in funds since 1993.
(albawaba)