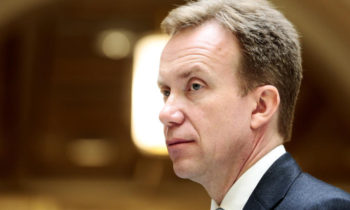 Muslims throughout the world are now celebrating eid al-fitr with family and friends. At the same time, 300 people have been killed, and many more injured, in the midst of a festival that symbolises peace.
Dozens of people were killed in a bomb attack last night in Balad, Iraq. Last weekend, Baghdad suffered the bloodiest attack in many years. And earlier this week, a suicide bomber targeted visitors to the Prophet's Mosque in Medina, Saudi Arabia.
'I condemn these attacks in the strongest possible terms. I would like to convey my deepest sympathy to the victims, their families and their communities,' said Minister of Foreign Affairs Børge Brende.
Terrorist acts by ISIL are spreading fear and grief throughout the Middle East, and in South-East Asia and Europe. The terrorists do not distinguish between nationalities, nor between Sunni and Shia.
'ISIL's attacks during Ramadan show a lack of respect for human life and all that people hold sacred. We must stand together in the fight against terrorism. International cooperation and solidarity are crucial if we are to succeed,' Mr Brende said.
(mfa)