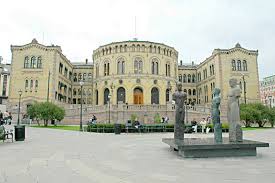 Telenor has joined hands with Huawei, the China-based mobile-device manufacturer, to test and develop 5G prior to it being launched for public use in Norway in 2020.
The Norwegian company sees many new applications that require significantly faster speeds, reduced latency, and more robustness in the mobile network than 4G will ever be in a position to offer, said Berit Svendsen, executive vice president of Telenor's Scandinavia Cluster.
"We will continue to analyse and examine 5G technology in detail throughout 2017, both in the lab and in the field. Although there's still a while to go until 2020, we promise that Norwegians have something to look forward to," he added.
During testing, Telenor surgeon Naeem Zahid explained how a robot with 5G support could save lives by performing highly accurate surgery and providing diagnoses of patients in the blink of an eye.