Former Sri Lankan Minister of Foreign Affairs Rohitha Bogollagama has slammed the recent controversial tweets by the then Norwegian peace negotiator Erik Solheim during the last stages of Sri Lanka's battle against terrorism. "Their partial conduct at the time is evident from the recent statements," he told the Media.
In a controversial tweet recently Solheim referred to LTTE terror leader Pulidevan as his dear friend and labelled the deaths of terrorists Pulidevan and Nadesan during the last stages of Sri Lanka's battle against terrorism as war crimes.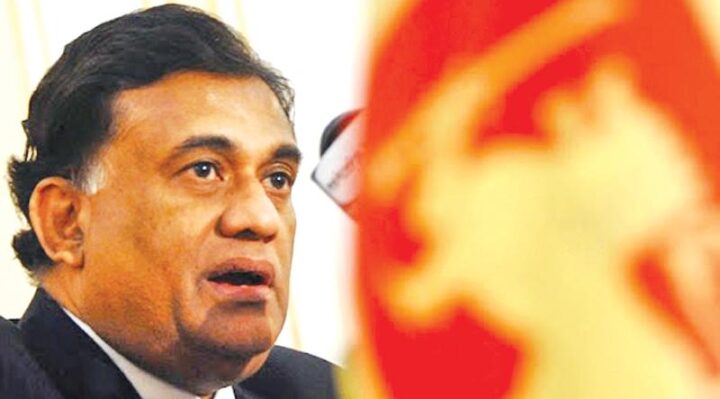 "We did our utmost to help but could not stop this horrendous act. those in the Sri Lanka Army and politicians should be held responsible for the deaths of the terror leaders" Solheim's tweet read. "A comment from the Norwegian peace intermediary Solheim on a subject matter that amounted to several thousands of innocent people being killed by the LTTE both in Sri Lanka and India, including the killing of two Heads of State, President Ranasinghe Premadasa and Indian Prime Minister Rajiv Gandhi, Foreign Minister Lakshman Karidgramar and several Tamil leaders in Sri Lanka including Appapillai Amirthalingam and Neelan Thiruchelvam speaks volumes for the bias and the most inclined assessment in favour of the terrorist organisation," he said.
Had Sri Lanka's destiny been vested in the hands of the so-called mediators such as Solheim and the Norwegian King, without President Mahinda Rajapaksa's immediate intervention in defeating terrorism and restoring peace, the country would still be saddled with the most prolonged conflict in the world, Bogollagama said.
"Fortunately, the 2005 election was in favour of President Rajapaksa which brought in a dimension not witnessed in the annals of Sri Lanka's politics for nearly 30 years in defeating terrorism and restoring democracy," he added.
Bogollagama said some are now waking up to the ground realities of the defeat of terrorism in Sri Lanka and regretting their own failure in perpetuating an evil terror regime in Sri Lanka.
The former Foreign Minister said it was sad that Solheim has only singled out those who have been part of his network in Sri Lanka and not made a single stance on the innocent lives lost during this period.
"It is time that the light was seen in a proper context as the Government of Sri Lanka at the time only endeavoured to achieve the purpose of defeating terrorism along with separatism and safeguarding the national interest and the territorial integrity of Sri Lanka," he said.
As the then Minister of Foreign Affairs he had witnessed on two occasions how biased the Norwegian negotiators were in Geneva in accommodating the voice of the terrorists over the legitimacy of the Government of Sri Lanka. "The sudden comments made now are due to the overwhelming mandate secured by the Sri Lankan Government recently," he said.