Slovak literary, music and visual arts were presented in Norway during Slovak Culture Day in Oslo on Monday. The programme was prepared by the Culture Ministry along with the Investment, Regional Development and Informatisation Ministry. It also included a presentation of the possibilities for support via Norwegian funds. Slovak artists were accompanied by the Minister of Culture Natalia Milanova. She also met her Norwegian counterpart Anette Trettebergstuen.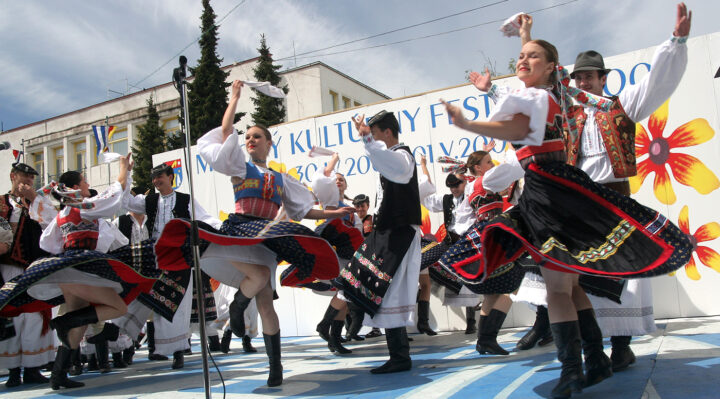 Investment Minister Veronika Remisova met with Norwegian Foreign Affairs Minister Anniken Huitfeldt on Monday morning. They focused on the continuation of the Norwegian funds grant scheme, via which Slovakia has been able to restore its cultural monuments, support ecological projects and increase protection against gender violence. During the meeting Remišová also tried to push for the Norwegian embassy in Bratislava to remain open.
Within its efforts to reduce its diplomatic missions, Norway wants to close its embassy in Bratislava in 2023. As part of the presentation of Slovak artists, a reading of Norwegian translations of three children's books by Slovak authors took place on Monday afternoon. The programme also included the opening of an exhibition of illustrations of children's books by Slovak and Norwegian authors and a concert by the State Chamber Orchestra from Žilina.
During the concert's intermission, visitors could see an exhibition of photographs of Slovak cultural monuments restored thanks to Norwegian funds. An estimated 5,500 Slovaks live in the Scandinavian country.