A high-level Norwegian diplomat is being expelled from Russia, according to Norway's Ministry of Foreign Affairs on Friday.
"Our embassy in Moscow has been informed by the Russian Ministry of Foreign Affairs that one of our diplomats has been declared undesirable in Russia. This is completely unfounded. Our diplomat has not broken any rules and has acted fully within the framework of diplomatic activities," said Guri Solberg, from Norway's Ministry of Foreign Affairs, in a statement to state broadcaster NRK.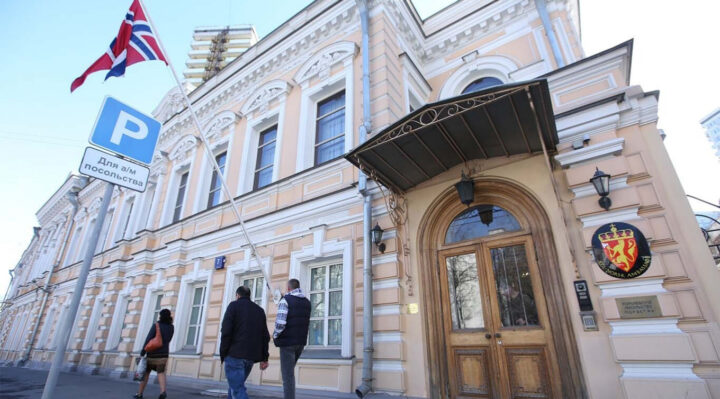 The expelled diplomat has been revealed by Norwegian media as Jan Flaete, the second-highest ranking diplomat at Norway's embassy in Moscow.
The Russian Foreign Ministry said on Friday that it had retaliated against Norway's expulsion of a Russian diplomat by revoking the diplomatic accreditation of a senior employee of the Norwegian embassy in Moscow, who will have to leave the country within three days, Russian media outlet Sputnik reported.
"Norwegian Ambassador to Russia Rune Resaland was summoned on Aug. 28 and informed that one of the senior diplomats of the Norwegian embassy was also declared persona non grata as a retaliatory measure," the Russian Foreign Ministry said.
Ten days ago, Norway announced to expel Aleksandr Stekolshikov, a trade representative at the Russian embassy in Oslo.
Norwegian authorities deemed Stekolshikov to be a Russian intelligence officer involved in an espionage case, which also involved an employee at the Norwegian Oil and Gas company DNV GL charged with "gross disclosure of state secrets."
Russia then condemned the deportation of Stekolshikov.