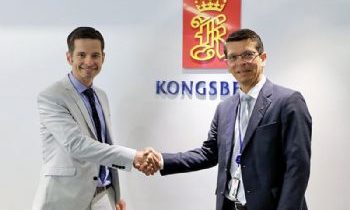 Rolls-Royce has signed an agreement to sell its Commercial Marine business to Norway-based Kongsberg for around £500 million.
The latter is an international knowledge-based group delivering high-technology systems and solutions to clients in the oil and gas, merchant marine, defence and aerospace industries.
It is represented in more than 25 countries and has about 7,000 employees.
This follows a strategic review by Rolls-Royce of its Commercial Marine operations (announced in January).
The sale includes propulsion, deck machinery, automation and control, a service network spanning more than 30 countries and a ship design capability that has seen around 1,000 ships of Rolls-Royce design delivered to customers world-wide.
Rolls-Royce's Ship Intelligence activities, which have seen the rapid development of technologies to enable the remote and autonomous operation of commercial vessels, are also included.
Commercial Marine has about 3,600 employees, with most of them based in the Nordic region. It generated revenues of £817 million in 2017 but reported an operating loss of £70 million.
Warren East, chief executive of Rolls-Royce, said: "This builds on the actions we have taken over the last two years to simplify our business.
The sale of our Commercial Marine business will enable us to focus on our three core businesses and on meeting the vital power needs of our customers."
Geir Håøy, chief executive of Kongsberg, said: "The acquisition of Rolls-Royce Commercial Marine makes us a more complete supplier to the maritime industry, which is becoming increasingly globalised and is undergoing considerable technological and market-driven changes.
"With this acquisition, we will strengthen our strategic position with shipowners, shipyards and other customers and partners."