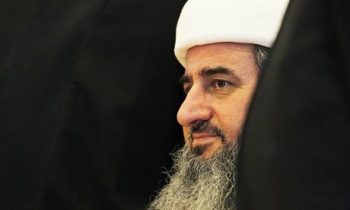 A court in Norway officially charged the radical Kurdish militant Mala Krekar on Thursday for alleged terror links to a group based in Italy, according to online pages close to Krekar who is also wanted in Kurdistan region on multiple terror-related cases.
According to the charges, Krekar is accused of having masterminded a 'terror group' in Italy while serving a sentence at the Kongsvinger prison in Norway. Krekar has denied involvement. The court proceedings will continue till June 15 when a verdict is expected to determine his possible extradition to Italy for further investigations.
Krekar's lawyer has said his client had no access to communicate with the group in Italy from his prison cell.
According to the charges, Krekar instructed the group through regular Skype meetings while in prison.
Mala Krekar was sentenced in March 2012 to 6 years in prison but was released in January 2015 after a judge reduced his sentence.
He has faced several legal charges in Norway, where he has lived since 1991 with his family.
Krekar, a flamboyant Kurdish Islamist in exile, is wanted in Kurdistan Region for terrorism charges dating back to late 1990s and early 2000 when he found the Kurdish jihadist group Ansar al- Islam, and declared a caliphate-like colony in southern Kurdish towns of Biara and Tawela in the run up for the 2003 US-led incursion to Iraq.
The US army demolished Ansar al-Islam strongholds in Biara and Tawela with Tomahawk and Cruise missiles during the Iraq invasion of 2003 and dismantled the group's network.
Kurdish authorities say Ansar al-Islam were responsible for killing and torturing numbers of locals in the area who opposed the caliphate and want to try its leader Krekar for the charges.