A Russian commission has recommended President Vladimir Putin pardon a 64-year-old Norwegian jailed for spying, amid hopes of a spy swap.
Frode Berg, 64, a retired Norwegian border guard, was seized in December 2017 in Moscow and sentenced to 14 years after being convicted of gathering intelligence on nuclear submarines. He denies the charges of espionage on behalf of Norway.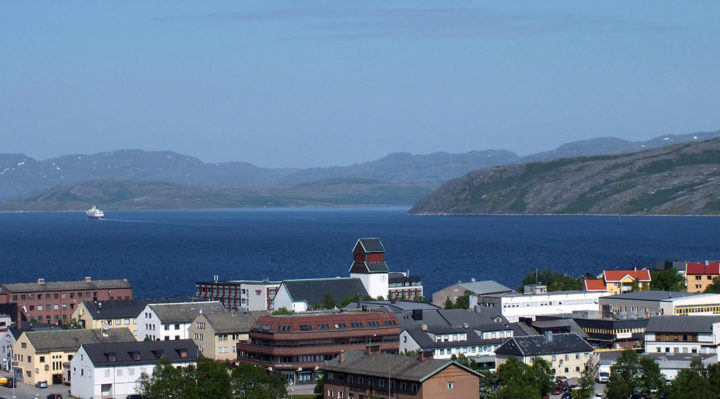 Russia and Lithuania are allegedly negotiating a spy exchange over the return of several agents, including an unnamed Norwegian.
The report sparked speculation that Berg would be repatriated.
A Moscow commission handling prison pardons told the Russian media that it recommended Berg be pardoned.
The recommendation to release Berg comes ahead of a ceremony marking the Soviet liberation of northern Norway.
"Berg's request has been examined, a pardon was recommended. The documents have been sent to the presidential administration," said Tatyana Potyaeva of the commission, according to Russia's Interfax news agency.
Berg has admitted acting as a courier for Norwegian intelligence but says he had little knowledge about any mission.
This week Russia and Norway have been marking the 75th anniversary of the liberation of East Finnmark from the Nazis by the Red Army in 1944.
Berg admitted delivering "envelopes" to a Russian source for Norway's military intelligence but says he did not know what they contained.
Berg's wife has said she blamed Norway's intelligence service for putting her husband at risk and demanded the Oslo authorities do everything in their power to secure his release.
Norway, despite its Nato membership, shares a long Arctic border with Russia and has largely maintained friendly relations with Moscow, even during the Cold War. But tensions have increased since the 2014 annexation of Ukraine's Crimea peninsula.
"We interpret this as yet another confirmation that what has been said out of Vilnius over the last week is correct, and that there really is a three-way deal between Russia, Lithuania and Norway, and that Frode Berg is part of this exchange," Berg's Norwegian lawyer Brynjulf Risnes told the media.
Russia has accused Norway of boosting military spending in the border town of Kirkenes (pictured), although few analysts regard the Norwegian military as a strategic threat to the Kremlin.
"Military infrastructure is being modernised, new weapons are being bought. The plans to develop the armed forces are clearly anti-Russian," Russia's foreign ministry announced. "Such a situation can only alarm us."