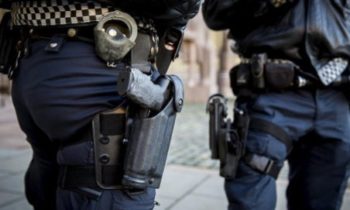 One of the most senior police officer in Norway has been suspended, the NRK can reveal.
The policeman normally works for the Oslo police district. He has been suspended from his post after being arrested in early January.
The person is not attending the workplace Apart from that, we will not comment on the matter, says Director of Human resources in the Oslo Police District, Anne-Cecilie Kran, to NRK.
According to the NRK, the policeman is charged with threats and other matters, but the issues are supposedly not connected with his work as a police officer.
The case is being investigated by the East Police District as the man is employed by Oslo.
Police Attorney Kristine Kiær confirms that an employee in the Oslo police is charged with several offenses, but will not elaborate further
There are a number of investigative steps remaining , including questioning of witnesses.
Therefore, we do not want to elaborate at the present time, Kiær states.
The man was arrested in connection with search and seizure operation.
(N.Sethu)