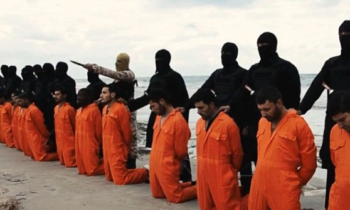 An Oslo court has sentenced a Norwegian man to nine years in prison for recruiting others to join ISIS terrorist group in Syria, in the first such ruling in Norway.
The Oslo District Court says 31-year-old Arslan Maroof, known as Ubaydullah Hussain, had recruited "at least two people" for Daesh.
Hussain is a former leading member of a local extremist group.
He had been acquitted earlier of multiple counts of encouraging others to commit murder and acts of terrorism.
The court also handed down Tuesday a 34-month sentence to Simen Johan Andreassen, for violating Norwegian laws by intending to join the extremists.
Both were arrested June 8, 2015, in neighboring Sweden.
European states have been seeing a number of their citizens attempting to join terrorist groups in the Middle East over the past few years.
In February, the EU's criminal intelligence agency, Europol, said some 30,000 militants from over 100 countries have reportedly traveled to Syria and Iraq since 2011 to join the ranks of Takfiri terrorist groups.
(Source: Agencies)